"Mosaic in Reverse" - top #80 from 2" strips and squares
I made a top years ago now that looked like this: I called it Mosaic. It was #11 in this series of tops made from 2" strips and squares. I chose to use the darkest pieces I could find for the majority of the top so that the white diagonal lines showed up well.
This first one is not made from blocks - you put it together a row at a time.
I also made another one that looked like this - made from blocks - Mosaic Variation. It was #59 in this same series. For this one I went for dark pastels - and I ended up really liking it a lot.
I was looking over my 2" strips and squares and realized that I have an awful lot of what I call very boring looking strips. Seriously boring. BLAH.
I decided to try the Mosaic again as it was a great way to use up a lot of strips - and by reversing the colors- making the diagonal design black and rest of it "lights", I could use up more of my boring stuff.
And so I did.
I also wanted to try it with a border unlike the original one (the top one).
Because the design is the way it is, I needed to stop it at the point I did - or I would have left it "open" - and I thought that wouldn't look so great - so this is the size that is - a smallish queen 87" wide by 105".
I debated about what to use for the border for several days. I auditioned several fabrics I had and I decided to go with this one because it seemed to have the right mix of pastels and dark - not completely overwhelming for the center of the top as it is. My blacks section isn't all that big and I was afraid I wouldn't have something in my shelves that would work. That's why I had to let it sit and think about it.
Just to show you that I'm not exaggerating when I say I have a lot of these strips - I still have about 3 large 120 liter bags of these - FULL. Well, I have two full bags and two smaller bags which I've started sorting into darks/mediums and light/mediums. I had hoped to see that I had used up a whole bag of these strips this year in tops #68-80, but it is not so. They barely seem to have a made a dent in this seriously large collection. The problem I have is that I need to go on another cutting streak and trim up a couple more big bags of scraps.
As I've been making these, one of my goals (besides using up my scraps), has been to make myself do a variety of styles. I haven't done much applique and probably won't start now - but I've been trying to get myself to do different things. I'd rather not be identified as a person whose works always look "like this". So, while I know sometimes you can't help it - after all, you are who you are - I've been TRYING not to do everything with the same "look".
In case you are wondering here are all the 2" strips tops and quilts I've made in 2019.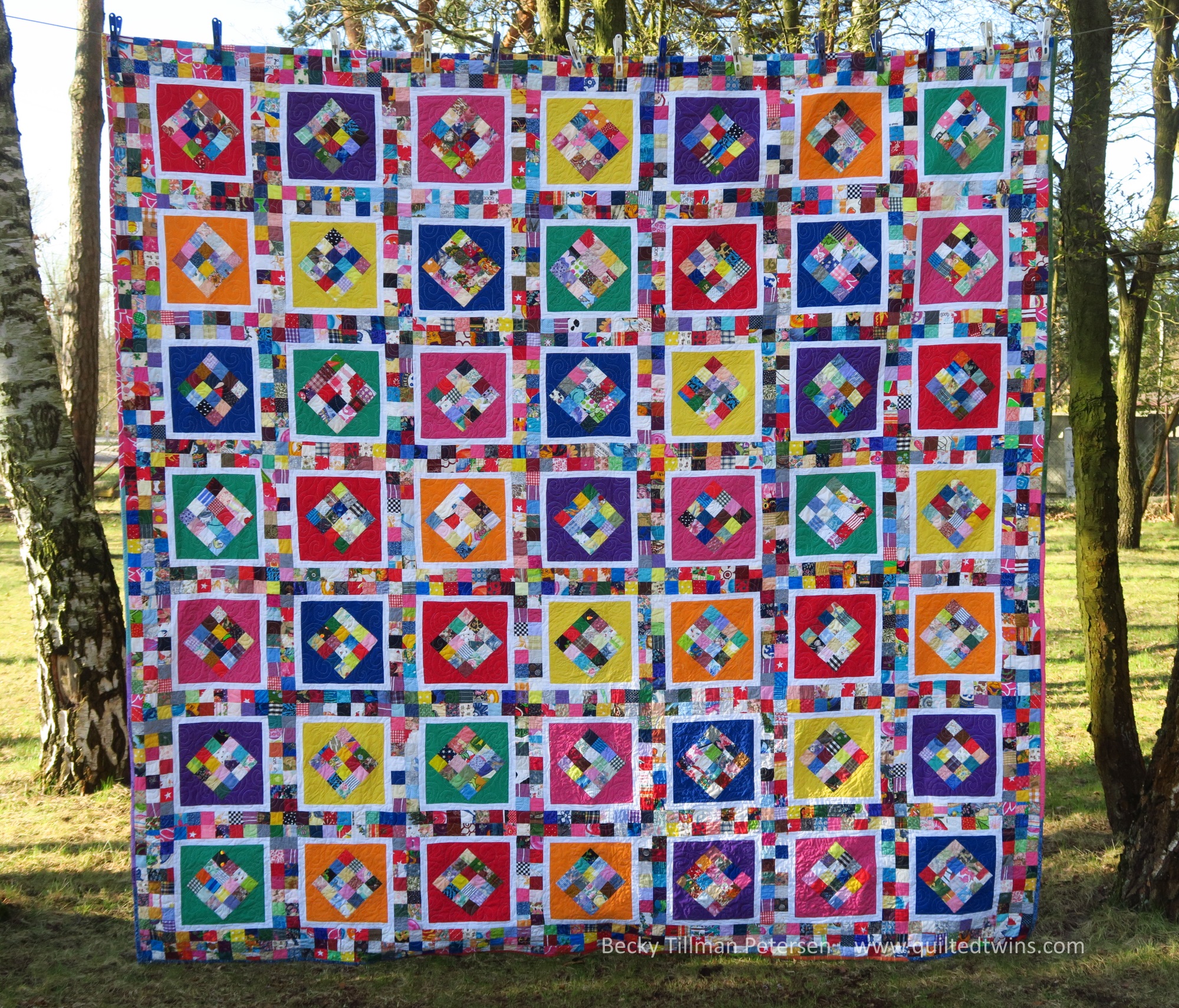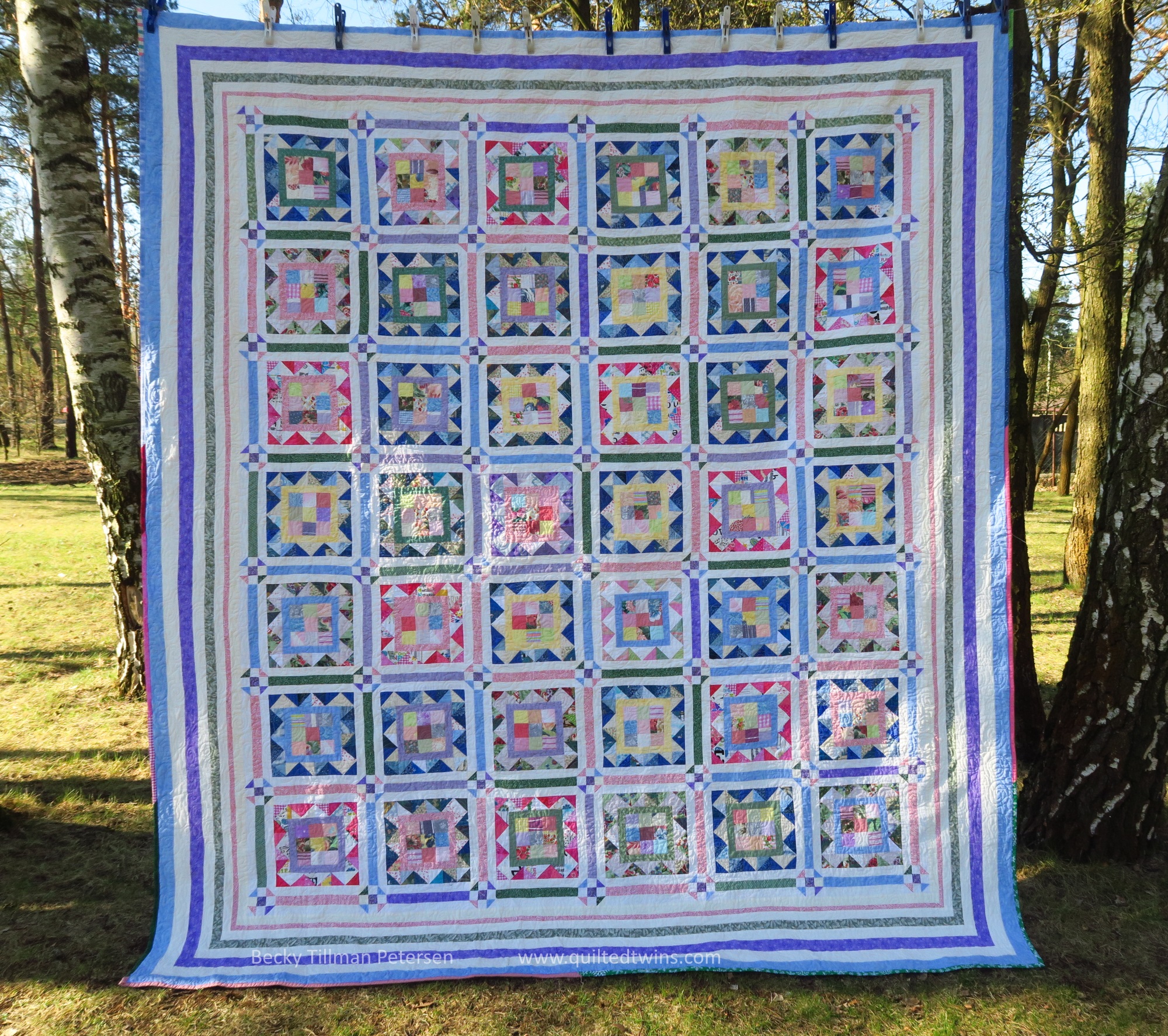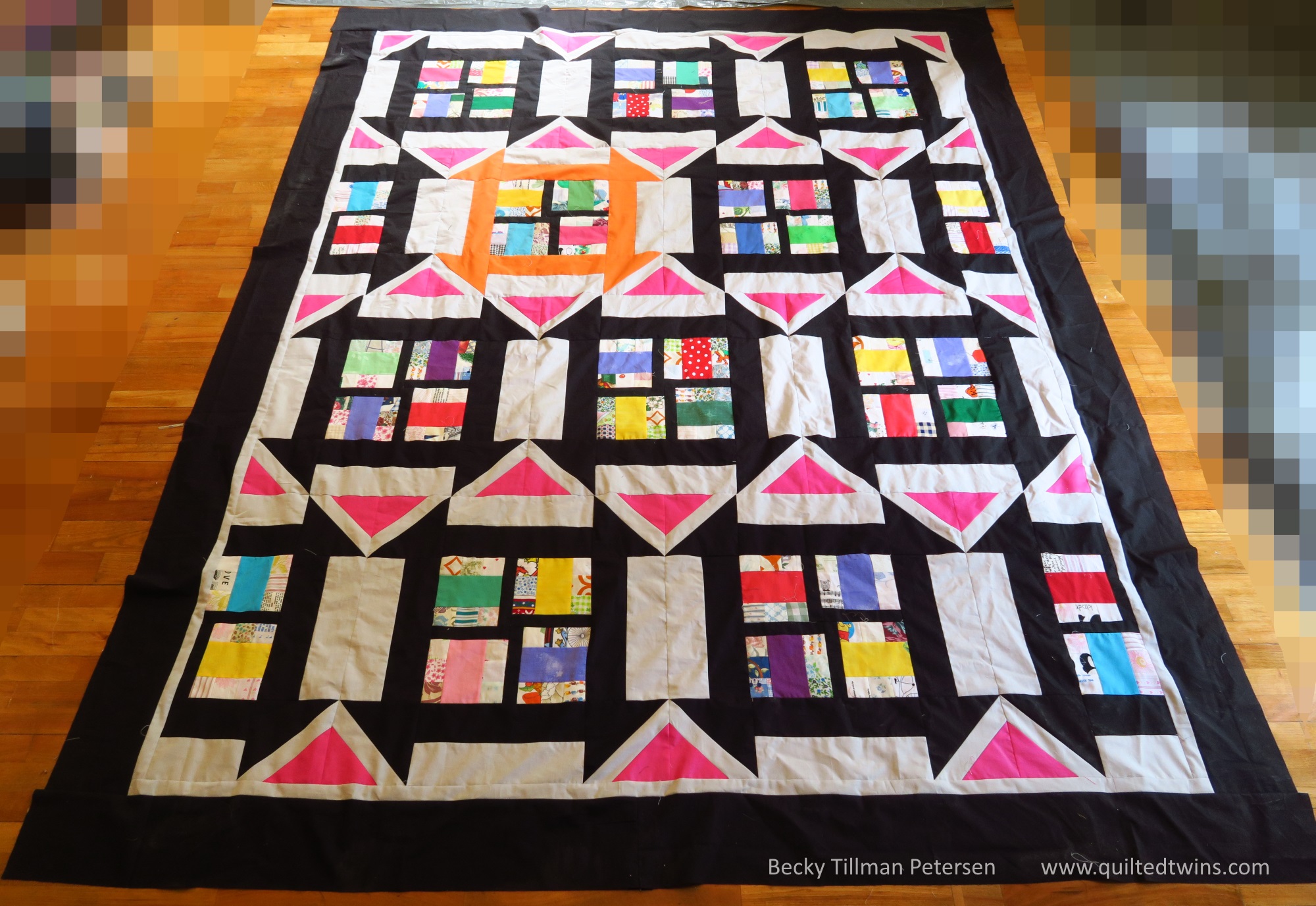 And that's all from my part of the world for today! Have a great one!
Be sure to check out what my sis has for you in the store!