Beige Wedding Quilt - Day 3
Finished the blocks - all 56 of the needed half square triangle blocks. I'm calling them "Block 2".
Today my goal was simple. Finish up all 56 of the scrappy half square triangle blocks. I didn't try to keep going with the sashing. I did locate the white and the dark colors needed for the cornerstones blocks.
I actually was able to get them done by about 1 pm.
Then I went to the church to take a closer look at some of those fabrics I picked up. I'm still thinking about what I can do with them I brought a few rolls back to the house to try to play with something. I put some of them upstairs into my storage room. Then I stopped. It is unrealistic to get it done too quickly as it involves going up and down stars with a curve.
Here is the block I made: I encircled a row for you because I show you later how I strip pieced the light section.
Below is a series of pictures of making a section of 3 light beige strips for the fourth row.
To make the strip as indicated above marked in hot pink, I made a set of three lights, then added the tiny HST square and then the darker beige. That was for row four of the block working up from the bottom. I know, that's weird - most people start from the top to count.
Here's how I made the 3 lights. It's basic strip piecing.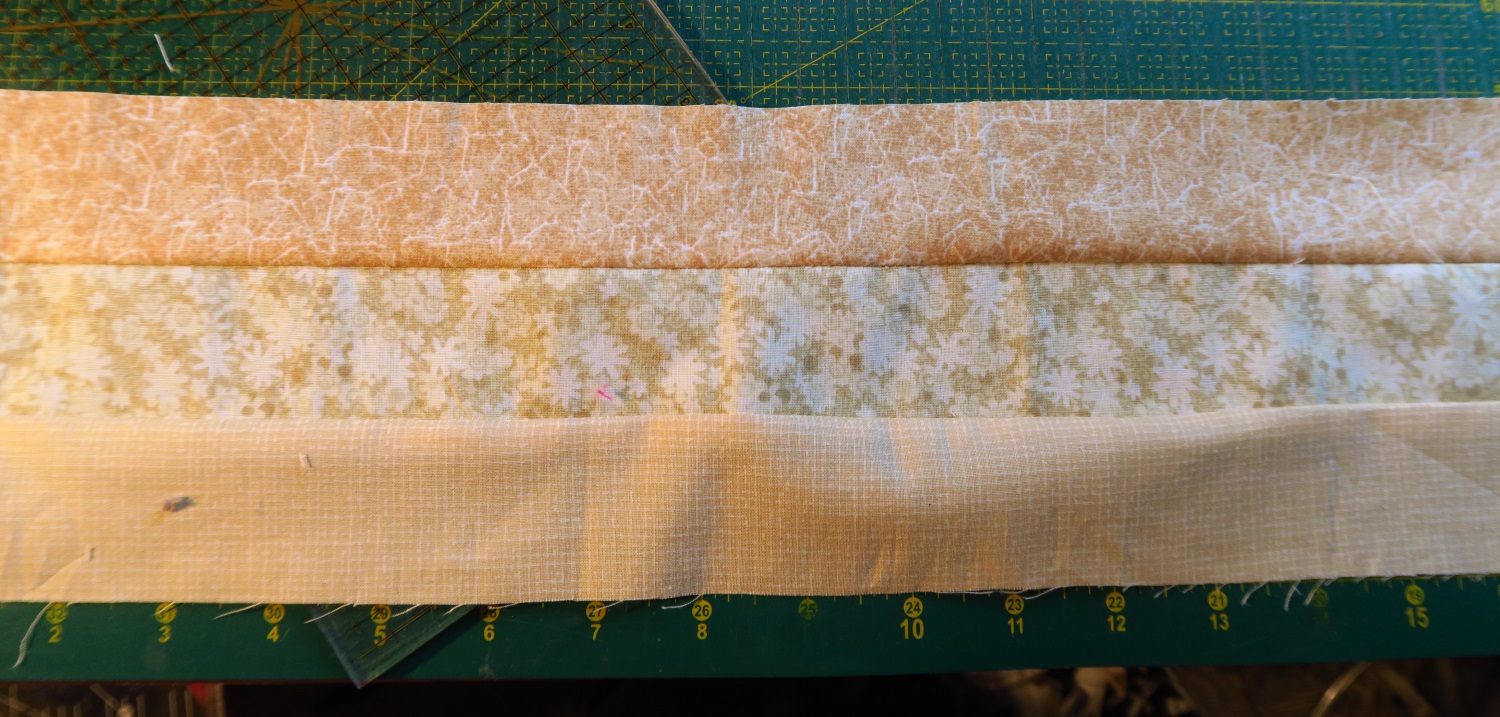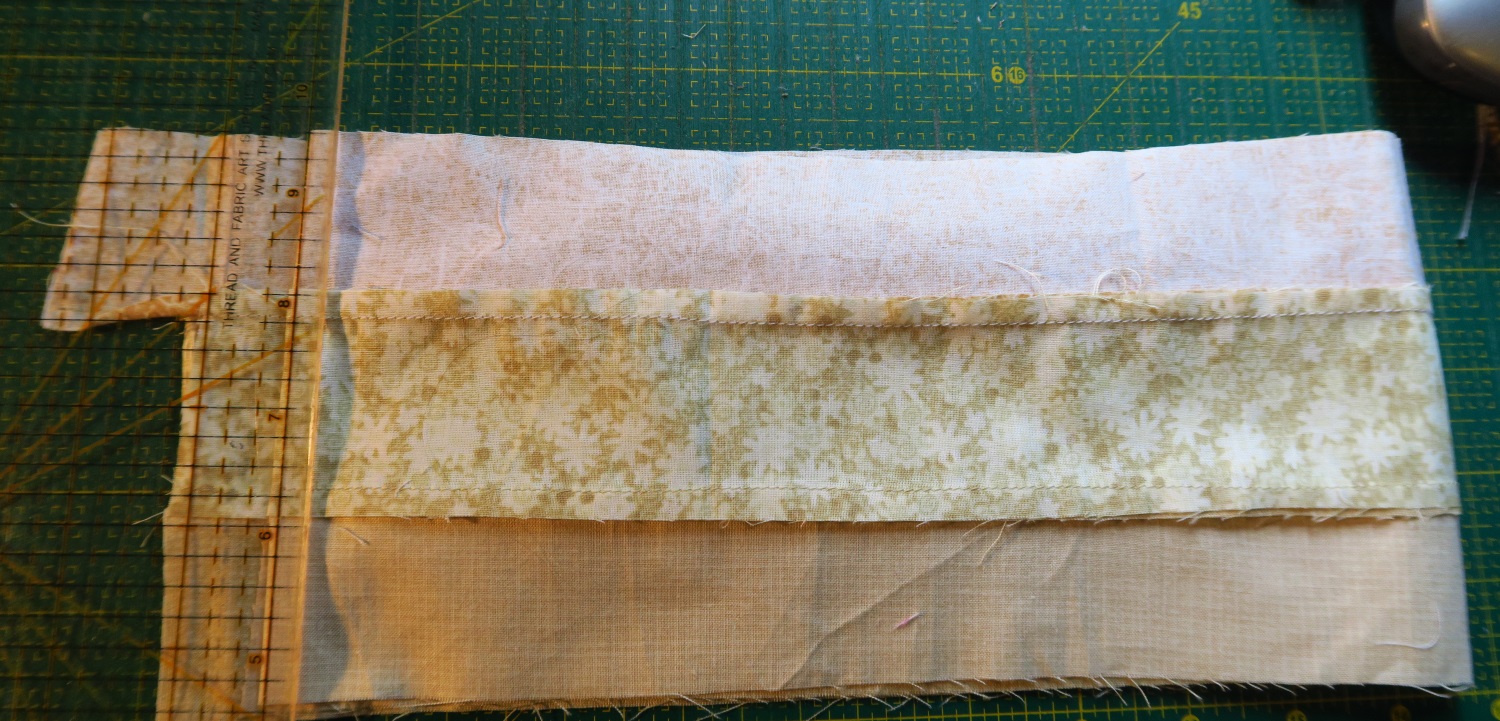 I promised some pictures of how I made the half square triangles. I needed 2" half square triangles, so I started with 3" squares. I probably could have started with 2.5" but when trimming I like to actually have something to trim!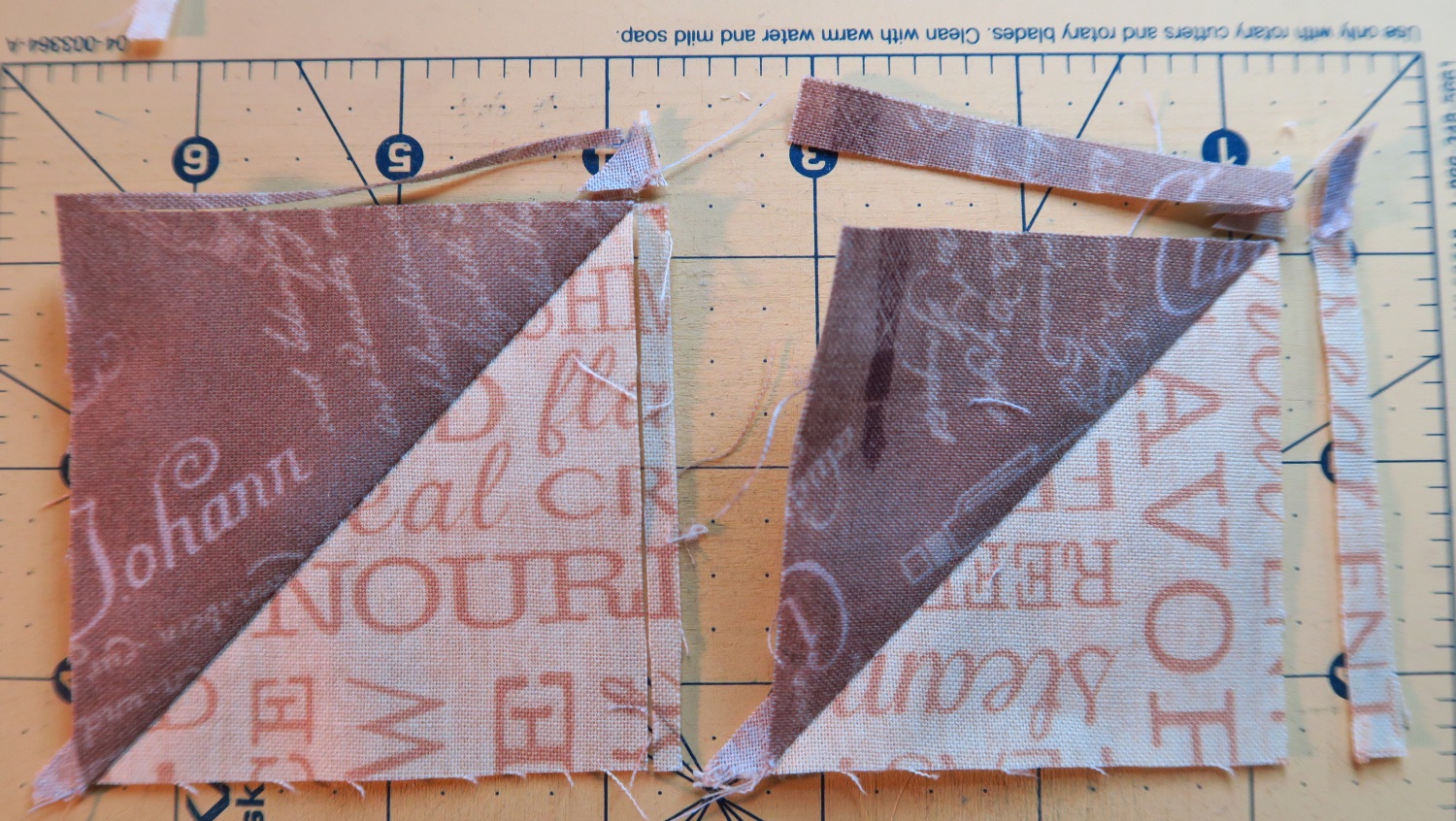 Since the second day of making the half square triangle 25 patch block was really just more of the same from yesterday, there isn't much else to say.
I'm ready to begin to put together the center of the quilt.
I will need to cut some sashing strips, but I think I'm okay for tomorrow's goal!

Be sure to check out what my sis has for you in the store!