Big Fabric Haul - end of Month 3 update
Actually it's not the end of the month - but I thought I'd go ahead and show you.
It was hot when we first came back from our trip to Central Asia, so I didn't really feel like I could do some precise piecing since I had to not iron - not at all. The house was HOT and my husband doesn't normally complain, but if I spent time ironing when it was close to 90F in the house, he would have had something to say about it. So, yes, I mostly didn't iron these until I was finished - that is the three that involve the big pieces. The ones with pieced sashings I had to piece the sashings but waited til the weather turned cooler before I could finish the tops.
So, I went ahead and finished all these.
I know, I know. You all like the last one I did the best.
So do I. I am planning on making more like it.
Here are are the next 5 charity quilts made with fabric from the Big Fabric Haul.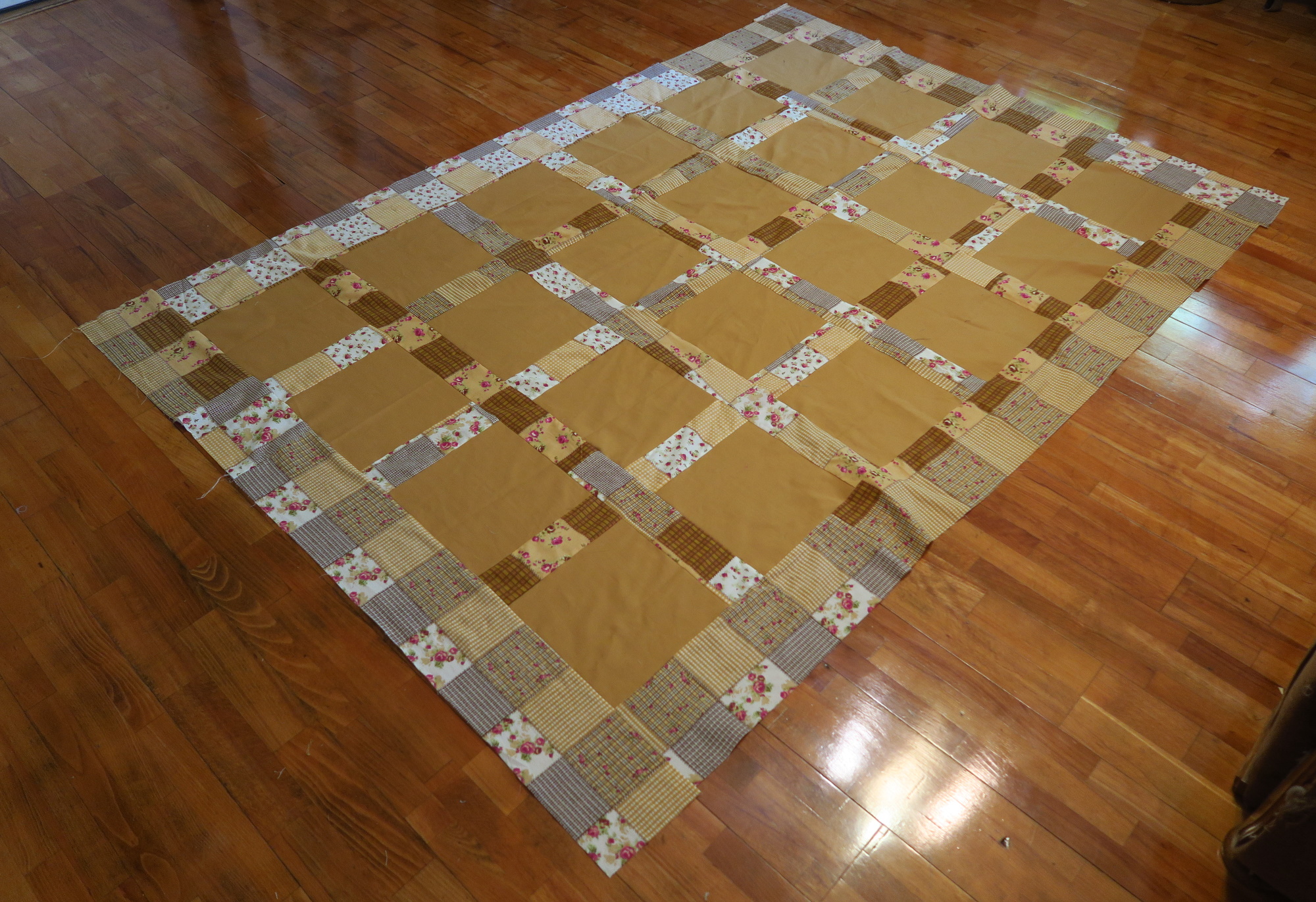 A couple of things to remember about this - all the squares cut 10" - I thought you might like to use any ideas here with a layer cake if you see something that pleases you so they are CUT 10".
The fabrics cut into the squares are sportswear or heavier fabrics than typical quilting weights. The sashings are not - they are quilting weight cottons, for the most part. I found that this is working.
I wanted to use up a lot of that beige patchwork fabric, though - it is leftover charity quilt backing fabric….and seemed to work fine for what I needed it for. It was in pretty small pieces - not really enough left for a backing. Because it is patchwork fabric, it is somewhat difficult to use in patchwork (except for scrappy quilts).
I'm keeping a current list here at this page should you be curious - As The Big Haul quilt tops get more and more, I probably won't put them all each one of these updates!
Here's a summary of all 14 tops that I've made so far.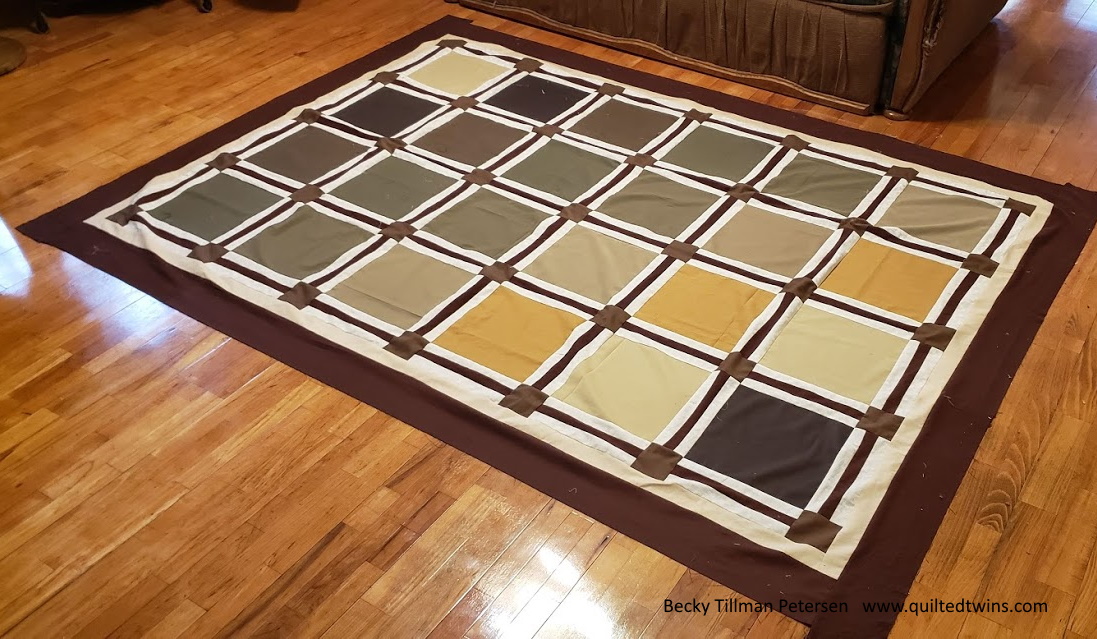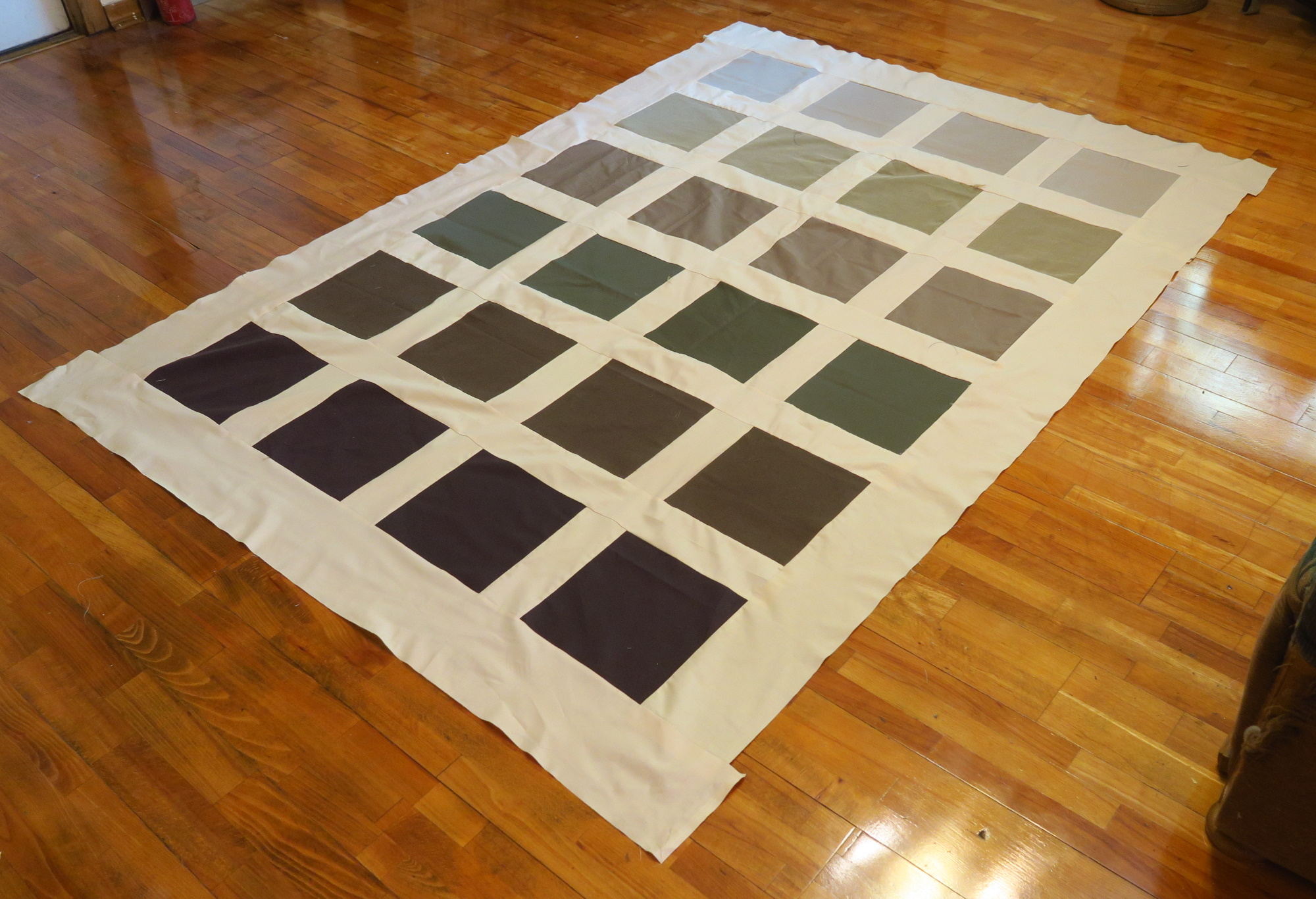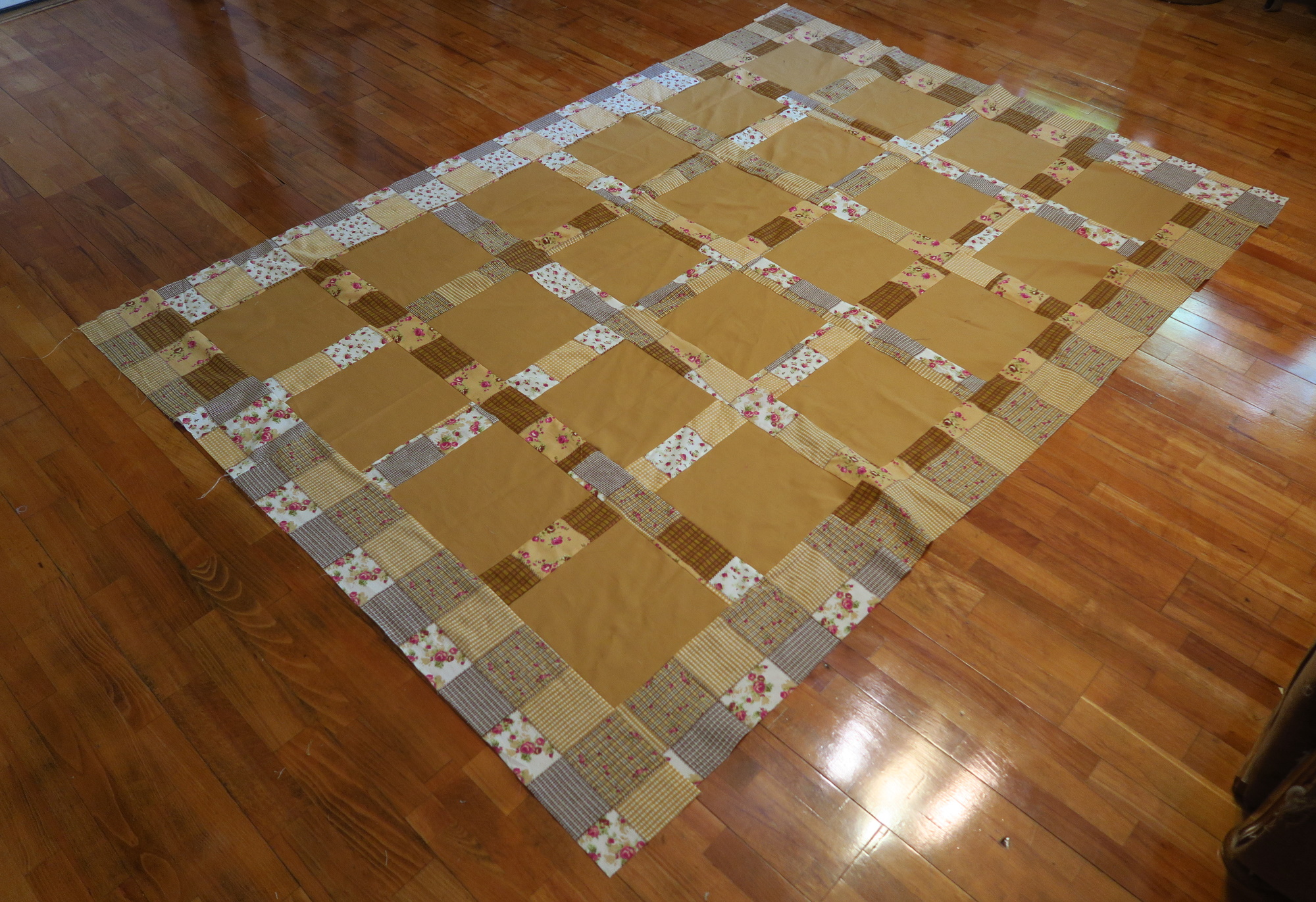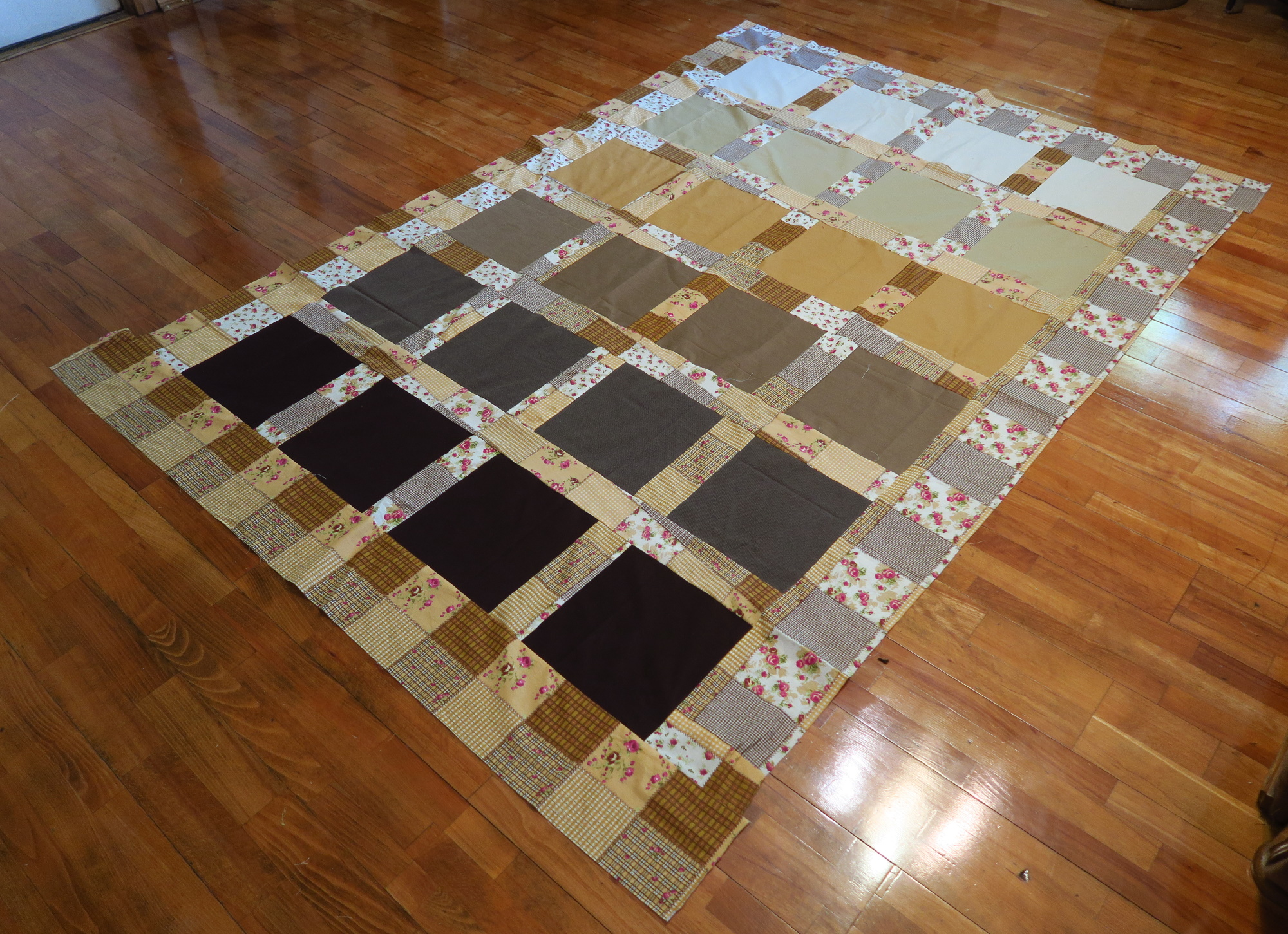 Here is the summary shot so far. There are 14 tops here!

So what do I think of these so far?
I think I'm happy with them! I'm going to do several more with the pieced sashings as I like the look! However, I do have more brown "cheater quilt" fabric that I thought I could cut up and use as sashing. but after that I'll make more with the interesting sashing.
Remember, though - these are just the browns. When I pretty much finish browns, I'll go to work on blacks and grays.
This is the end of my solid brown, though - need to get some more as I love how it works with these. It's a local fabric, so I can buy another bolt (60+ meters!)
I wanted to get this done now - not just because of the weather, but I want to turn to finishing up some my upcycled blues tops as it has turned cool enough to quilt now.
I want to be completely finished with the upcycled blues series by November 1 - and still have about 8 tops to quilt, I believe.

And that's it for now!
Have a great day wherever you are reading this!
Be sure to check out what my sis has for you in the store!