The textile bazaar - in Central Asia!
We went on Monday morning to the textile bazaar in Bishkek, the capital city of Kyrgyzstan. Thankfully we had a lady who helped me with translating and another man with us who actually drove us over there (afterwards we did some more touristy things).
Let me take you along. You can see how a person could get overwhelmed. Thankfully Polish is close to Russian which is commonly spoken there (one of two languages). That meant that the numbers are close enough for me to understand! I was grateful for that.
Most of the fabrics are imported right from China, which is the country next door. I had hoped for more from Pakistan or Turkey as both are known for fantastic cottons. But alas…not to be.
I didn't stop and ask everywhere what the costs were, but things were not crazy expensive. The people simply don't make enough money to be paying big bucks for fabrics that they are working with.
When we got there we saw this:
This is cotton - they put it in the middle of pads and cushions.
When we first walked into the buildings with fabrics, we went through the curtains area. It was all quite reasonable. The lace was only about $4/meter for very long pieces! Very pretty as well. I didn't ask about the drop dead gorgeous ones, though. I'm sure it was more, but even the most expensive wasn't too bad!
Then we walked past all kinds of different fabrics. Linings, thicker fabrics used for outerwear, etc.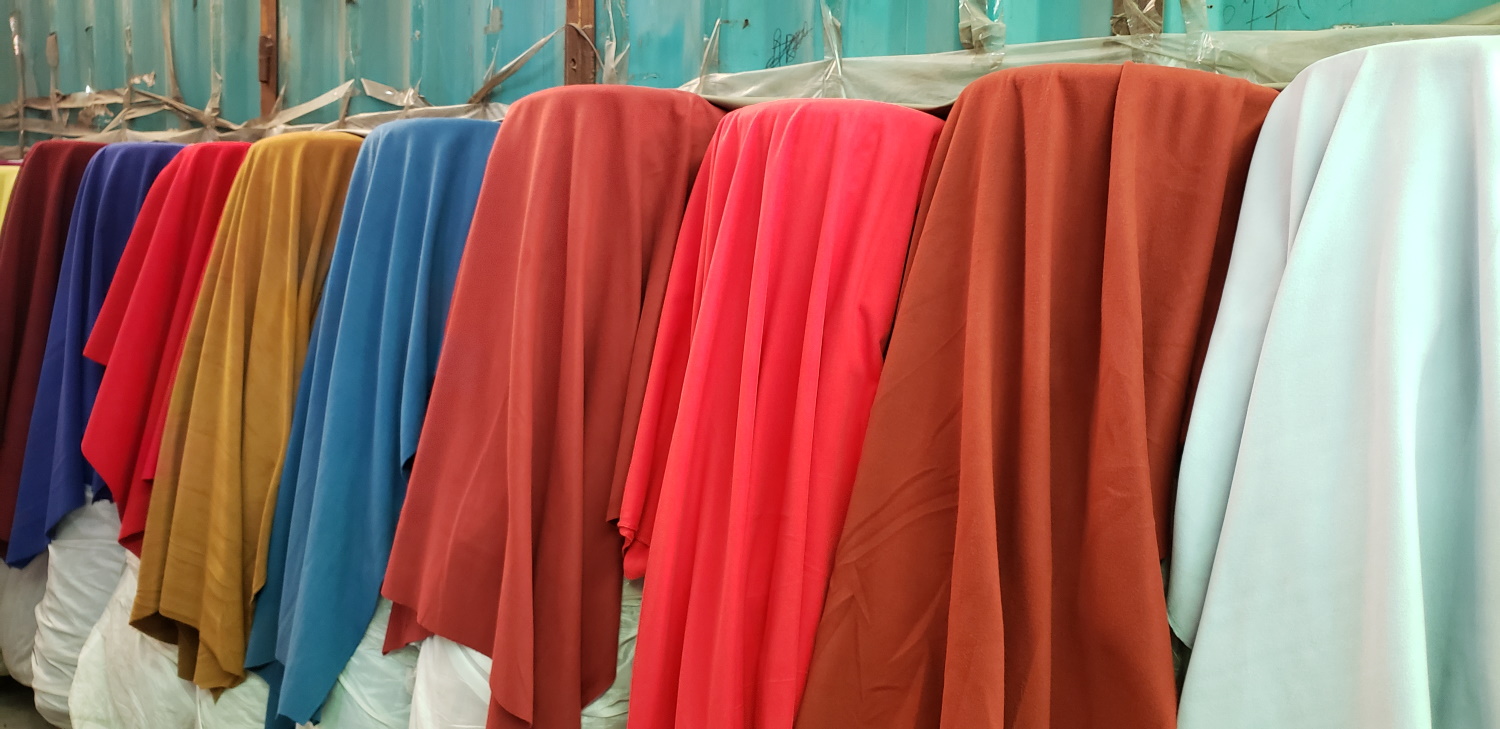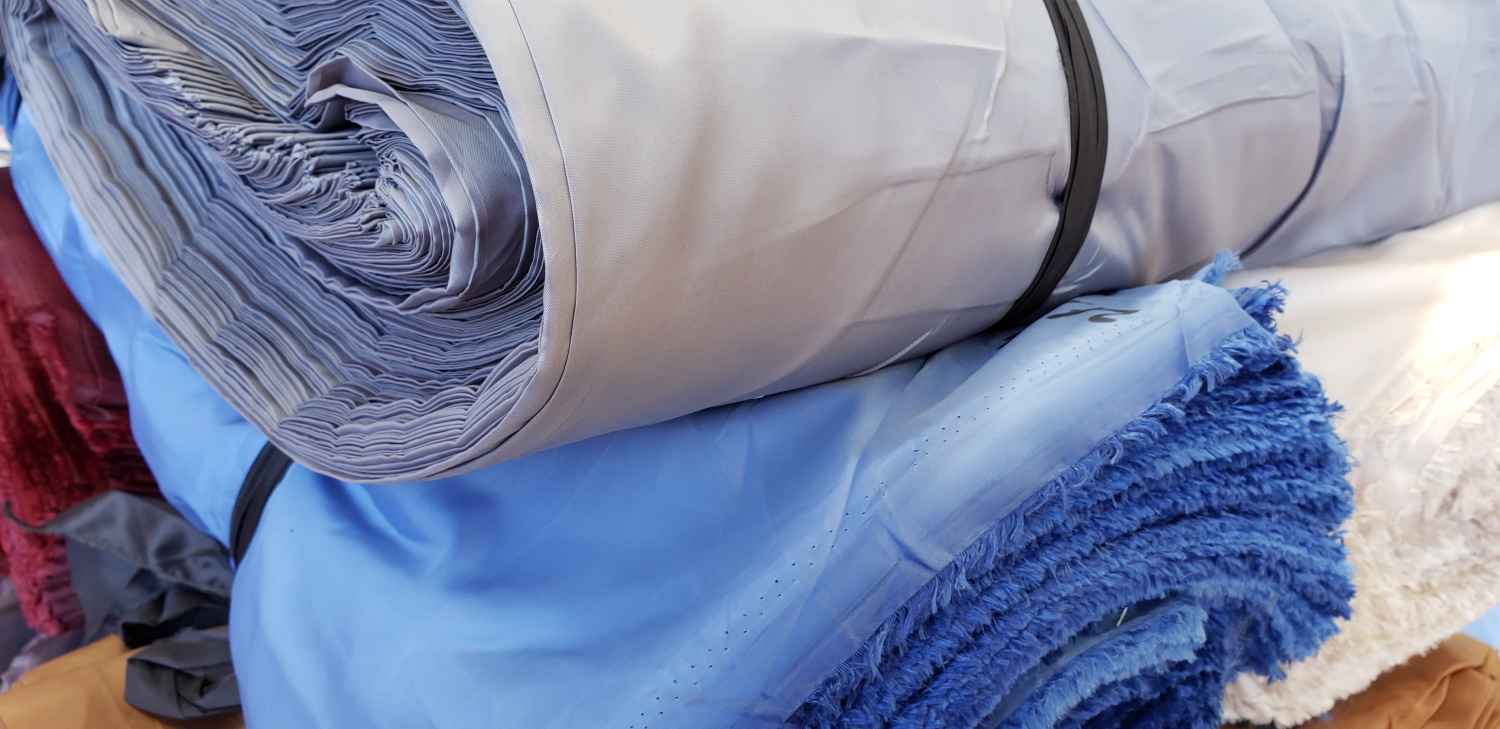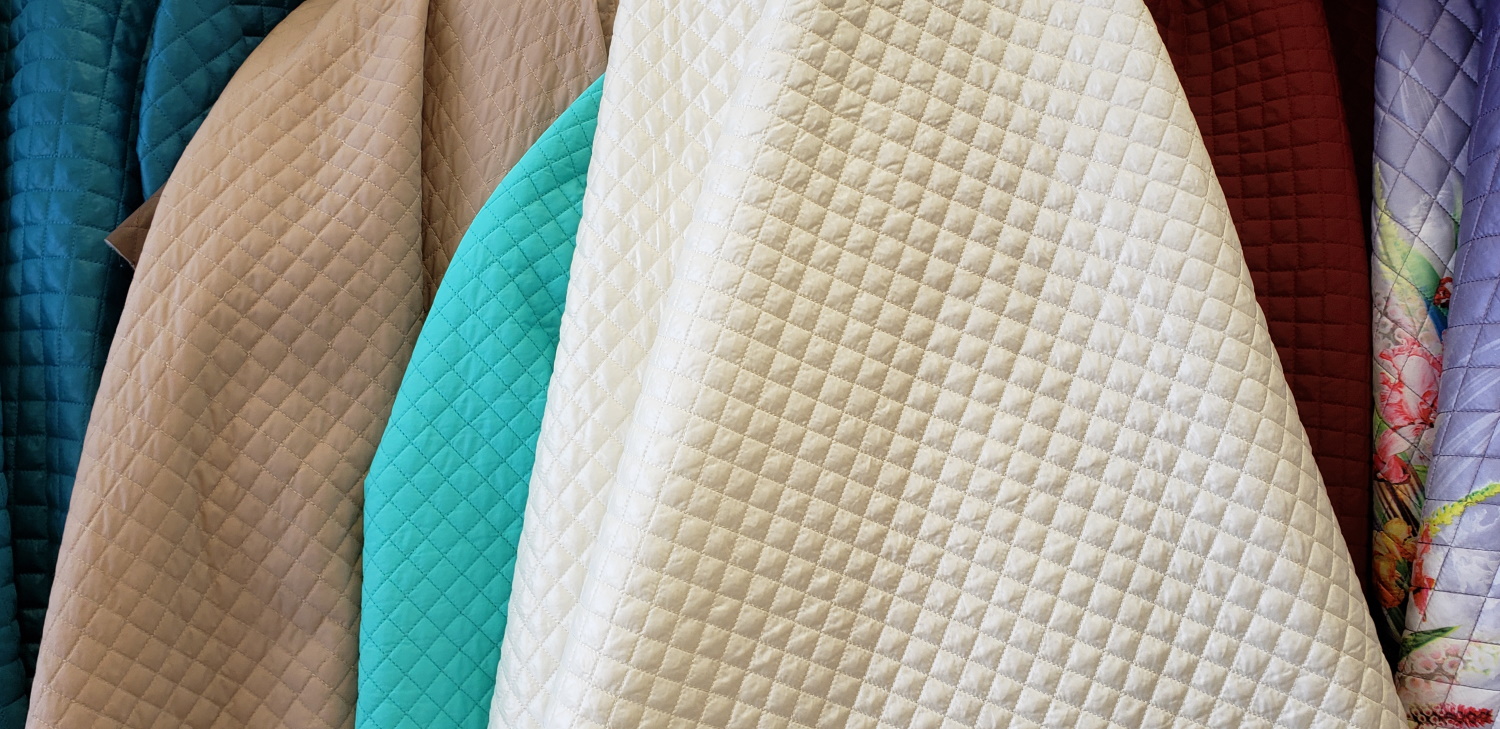 Then we saw some fabrics like they tend to use on seats including seats in vehicles. It is a heavier tapestry weave. They are beautiful and they seem to put them everywhere. Taxis, vans, etc. all have them in them - to protect their seats.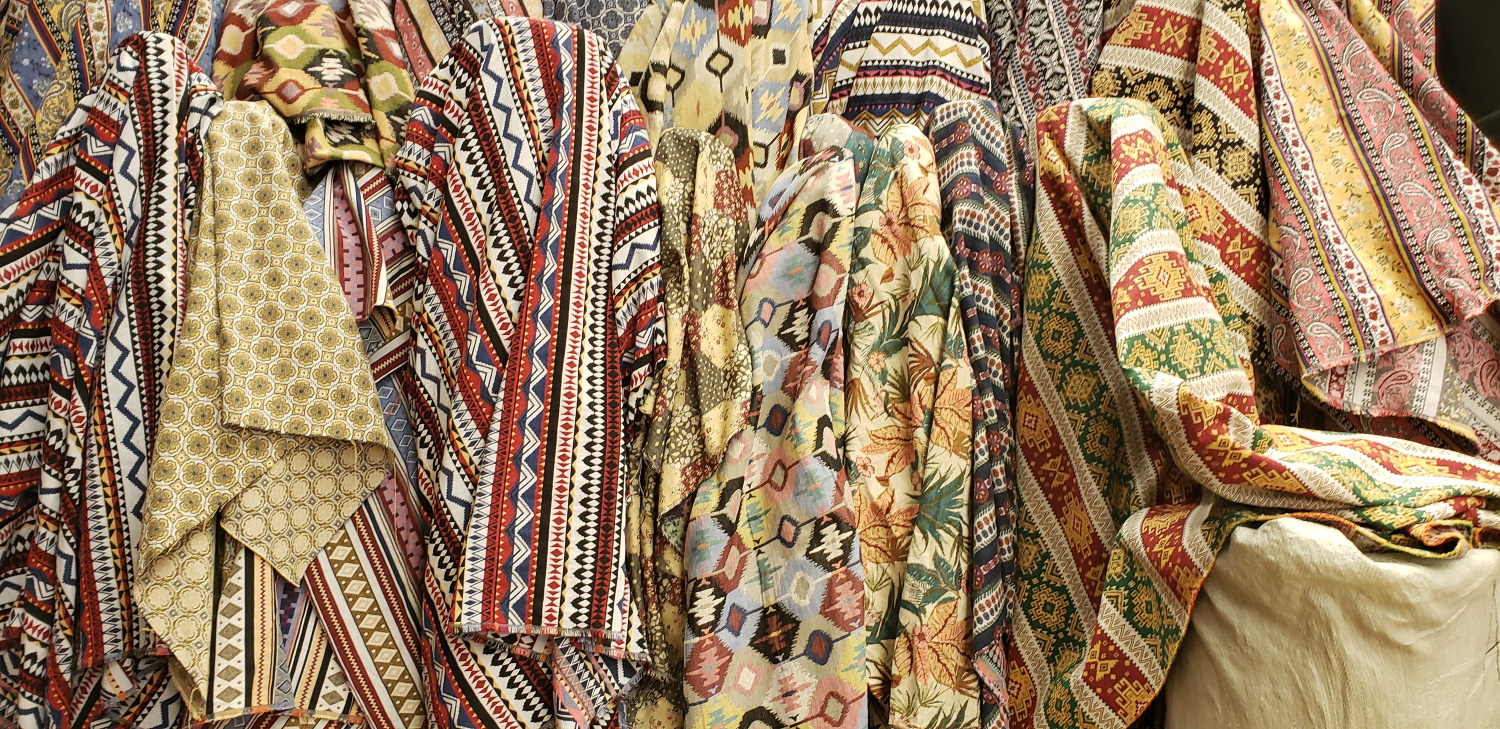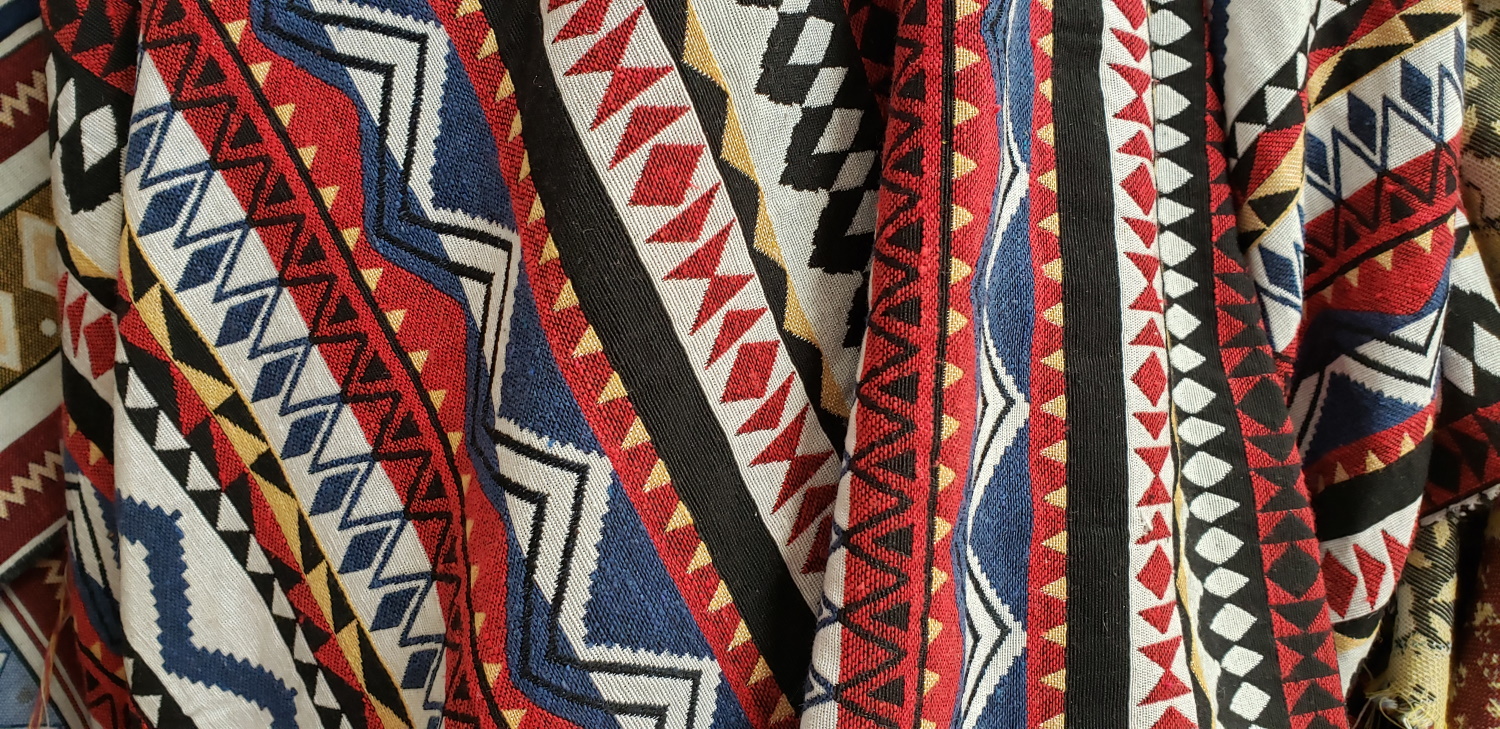 I did see a couple things of patchwork -

There were various other things there as well - shoelaces, thread and such. The thread I saw was mostly for sergers, but I wasn't really checking out thread. there was some thicker thread as well as serger thread.
But the fabric I was going to buy quite a bit of was the typical Kyrgyz fabric with the traditional designs. These are what I wanted to get. Most of these are not all cotton - I will have to be extra careful when I work with them - esp. ironing. I'll let you know how it goes!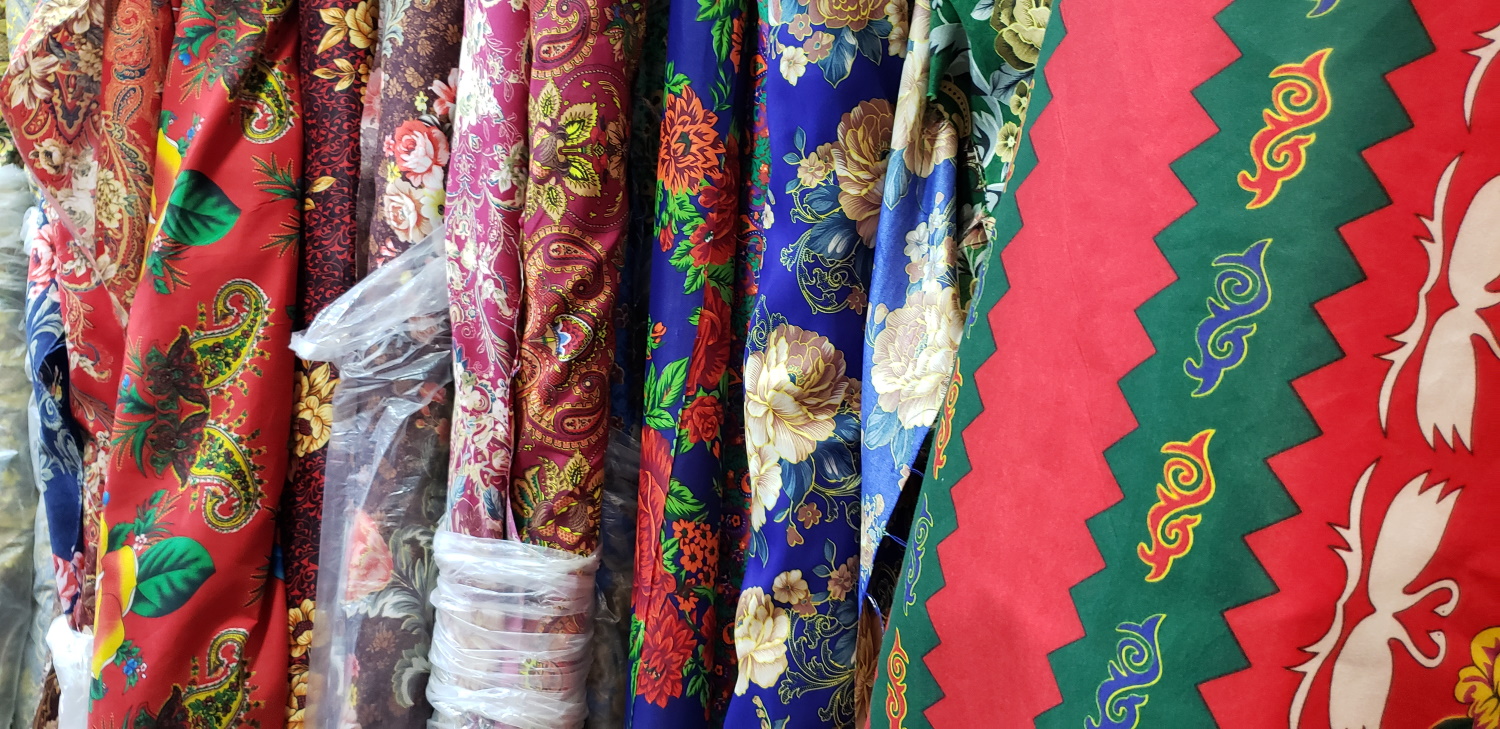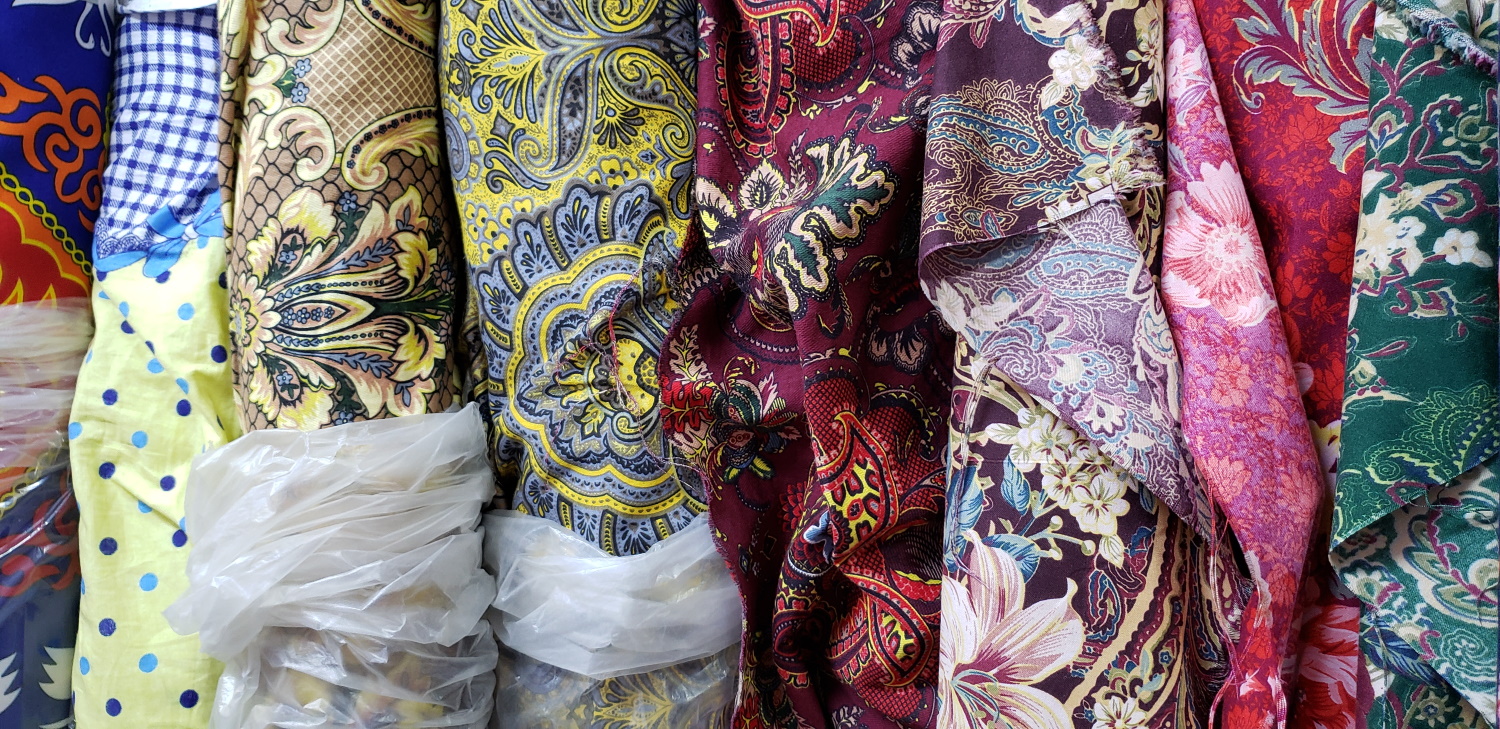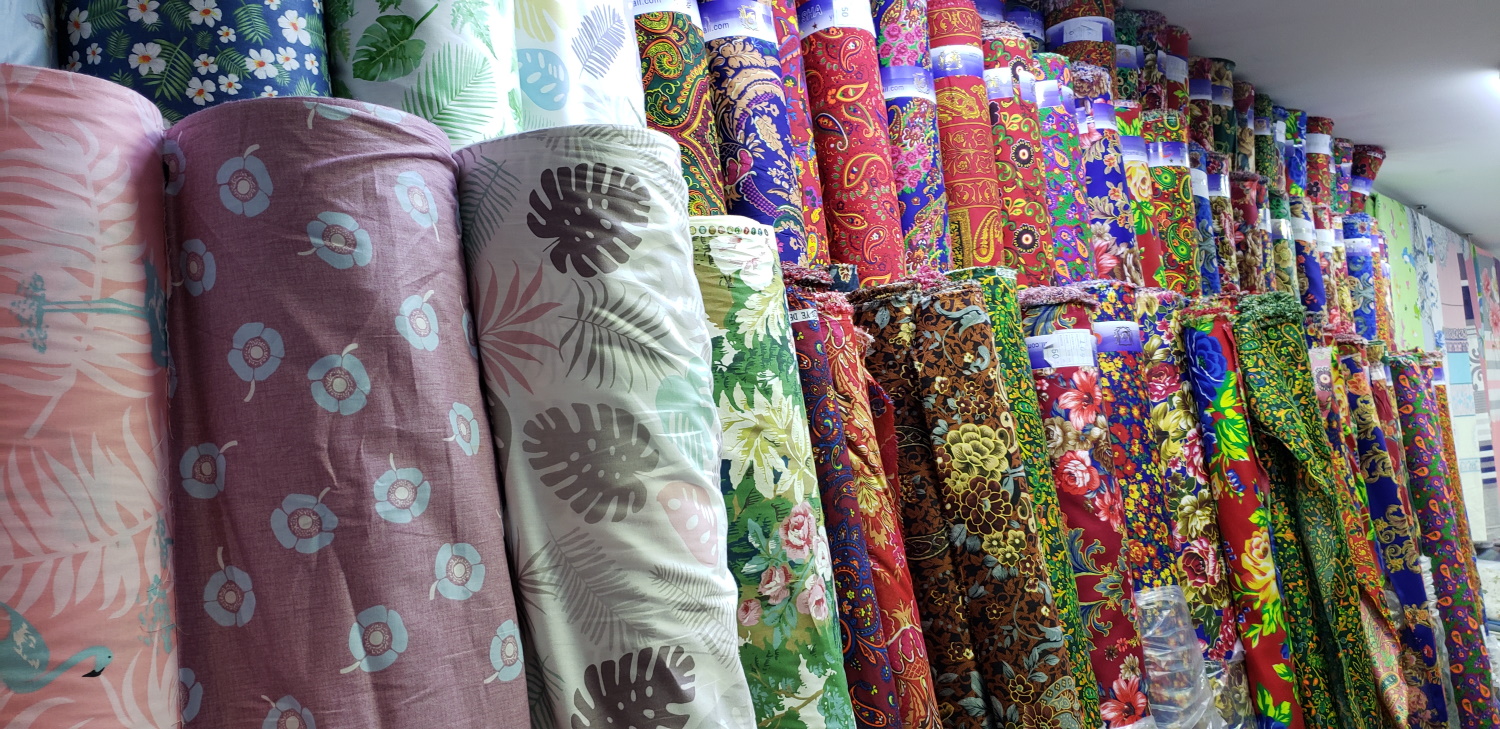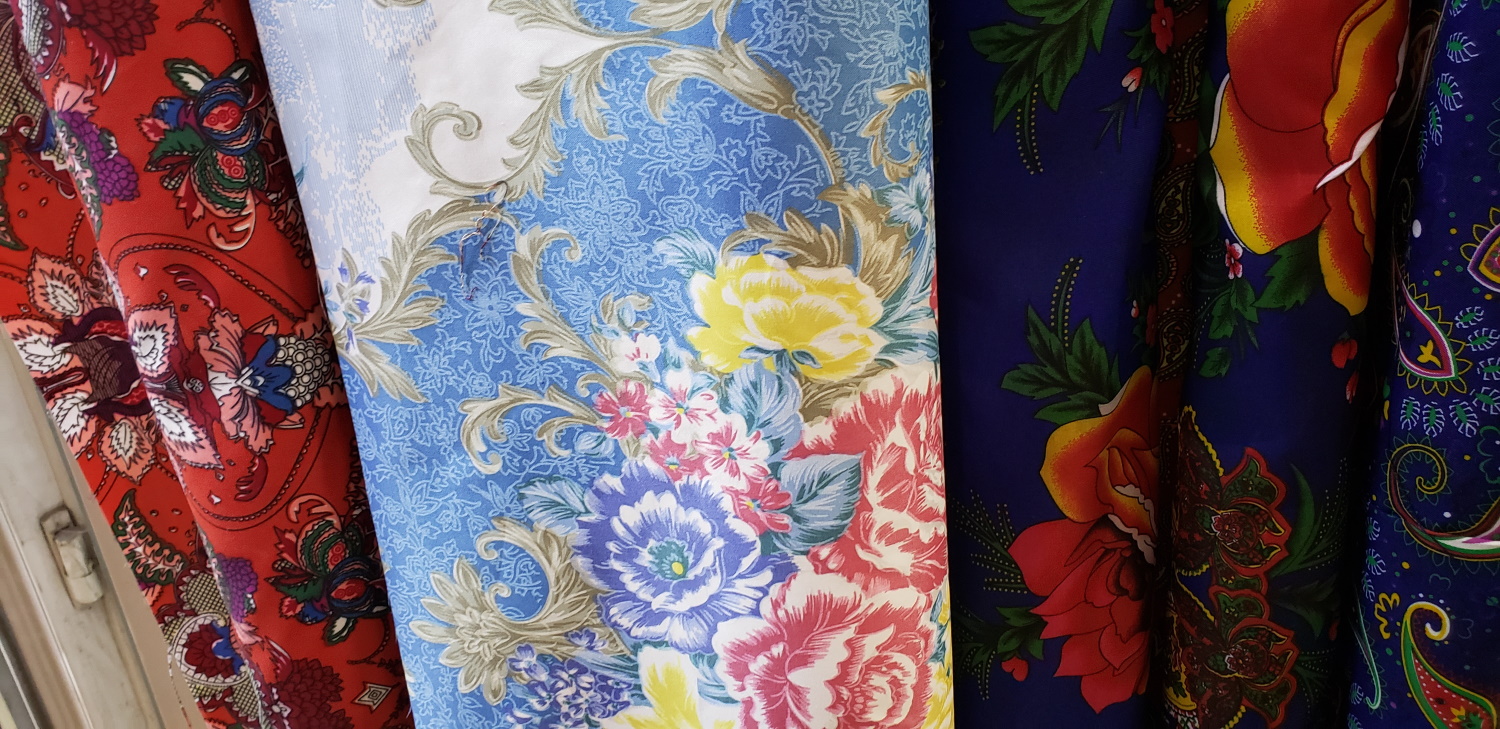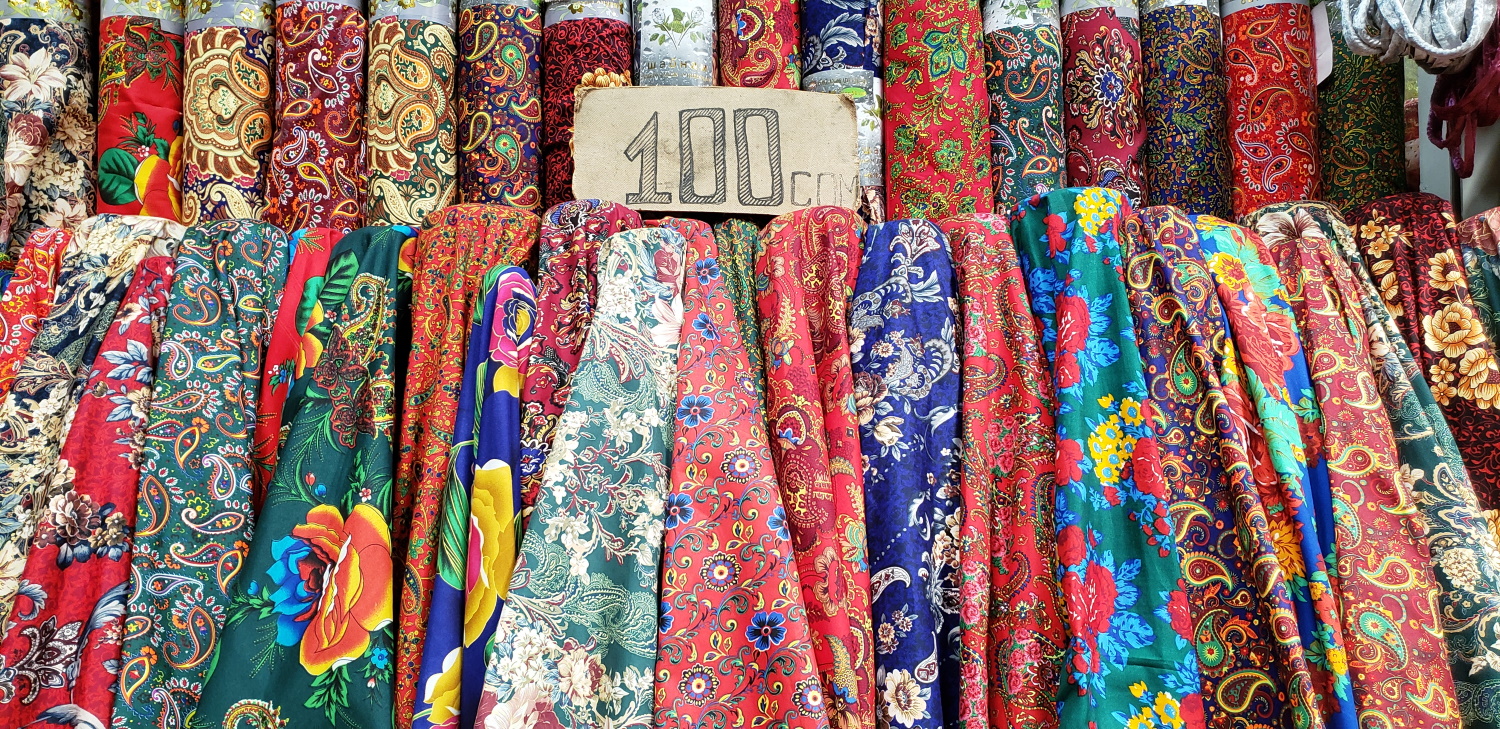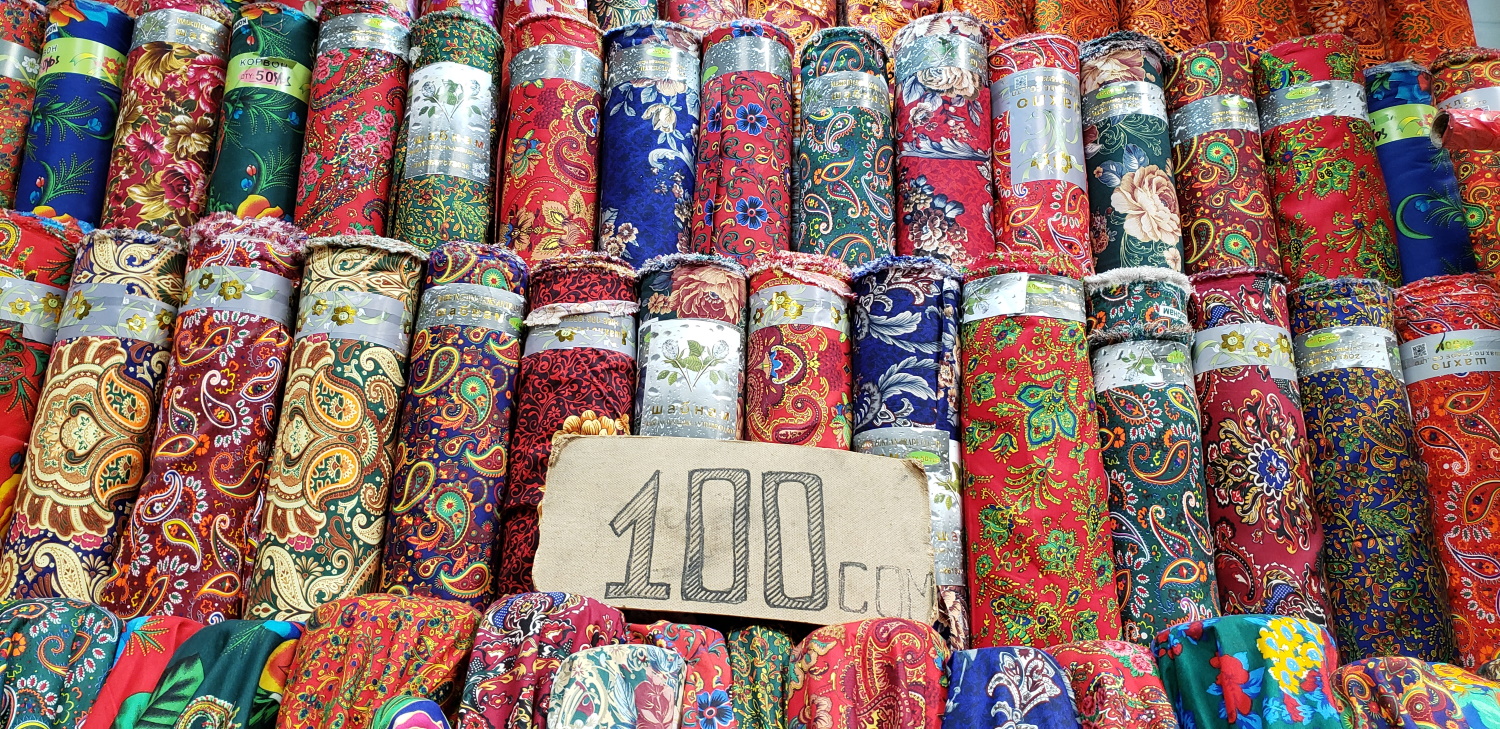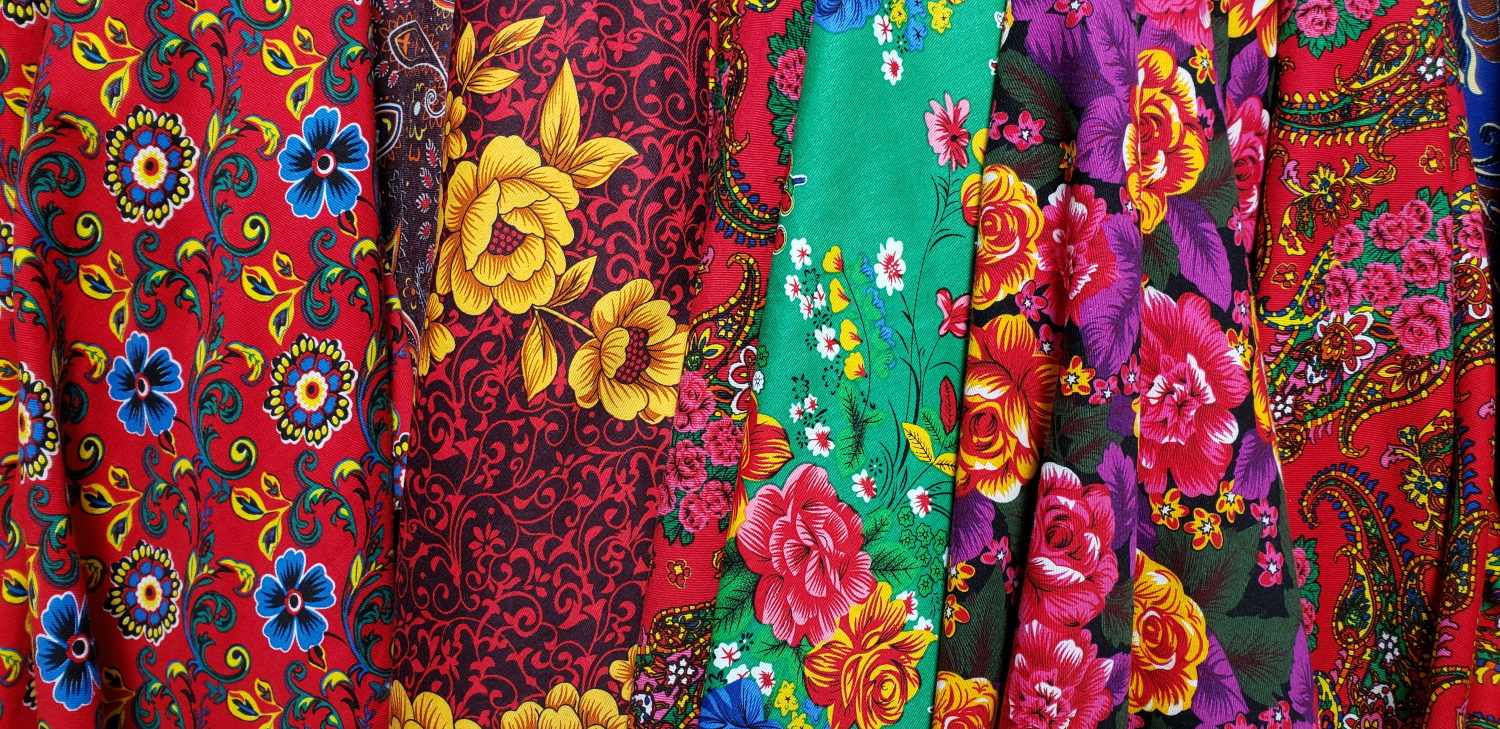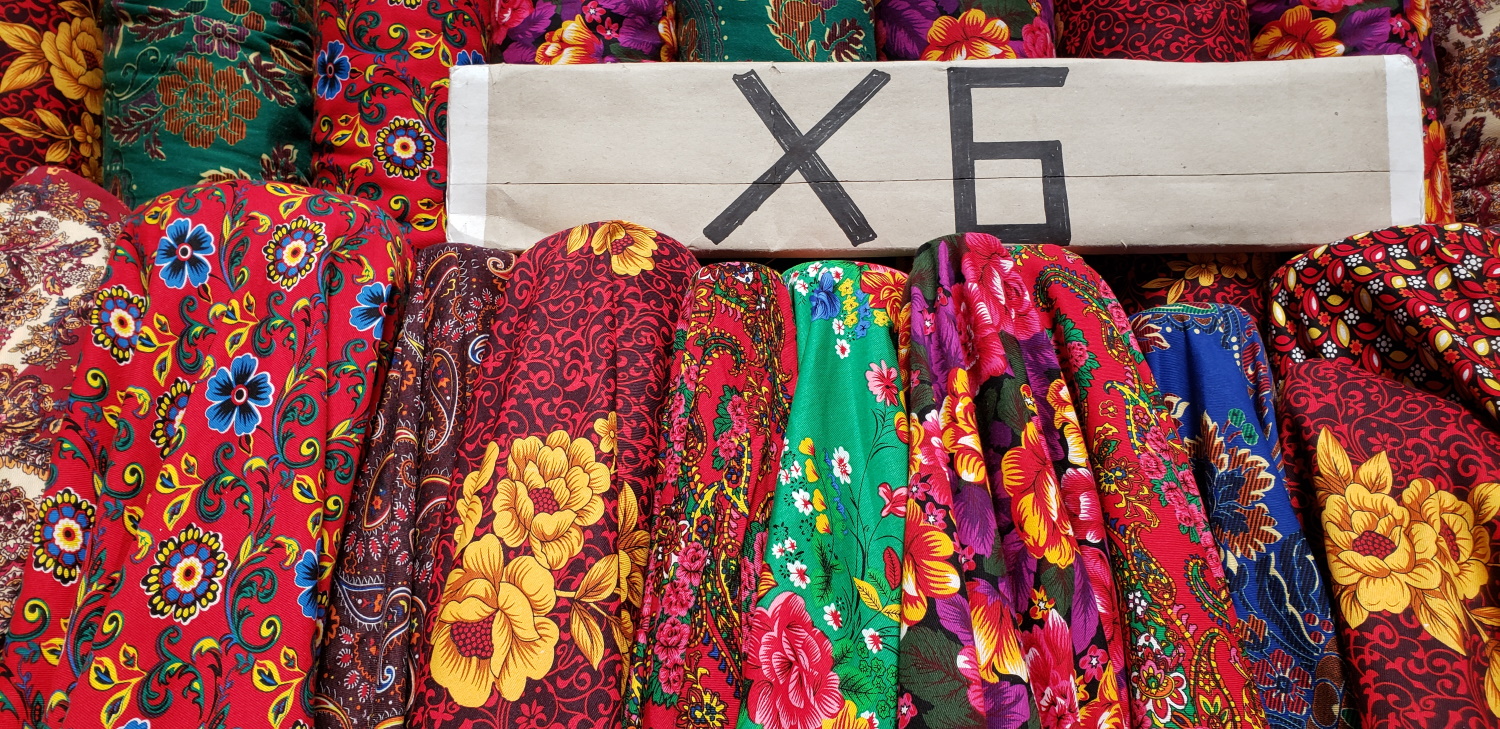 There were a couple of shops that had all cotton - the same types as we have here in Poland. This is how they looked. They make these especially for, guess what? Bedding! Certainly they could buy this for the backing - or the part that is more likely to touch the skin!
There was a lot of clothing type fabrics. These were shirtings - sort of a brushed cotton and then some very thin denim. The thin denim as $2/meter - that is what the guy told me.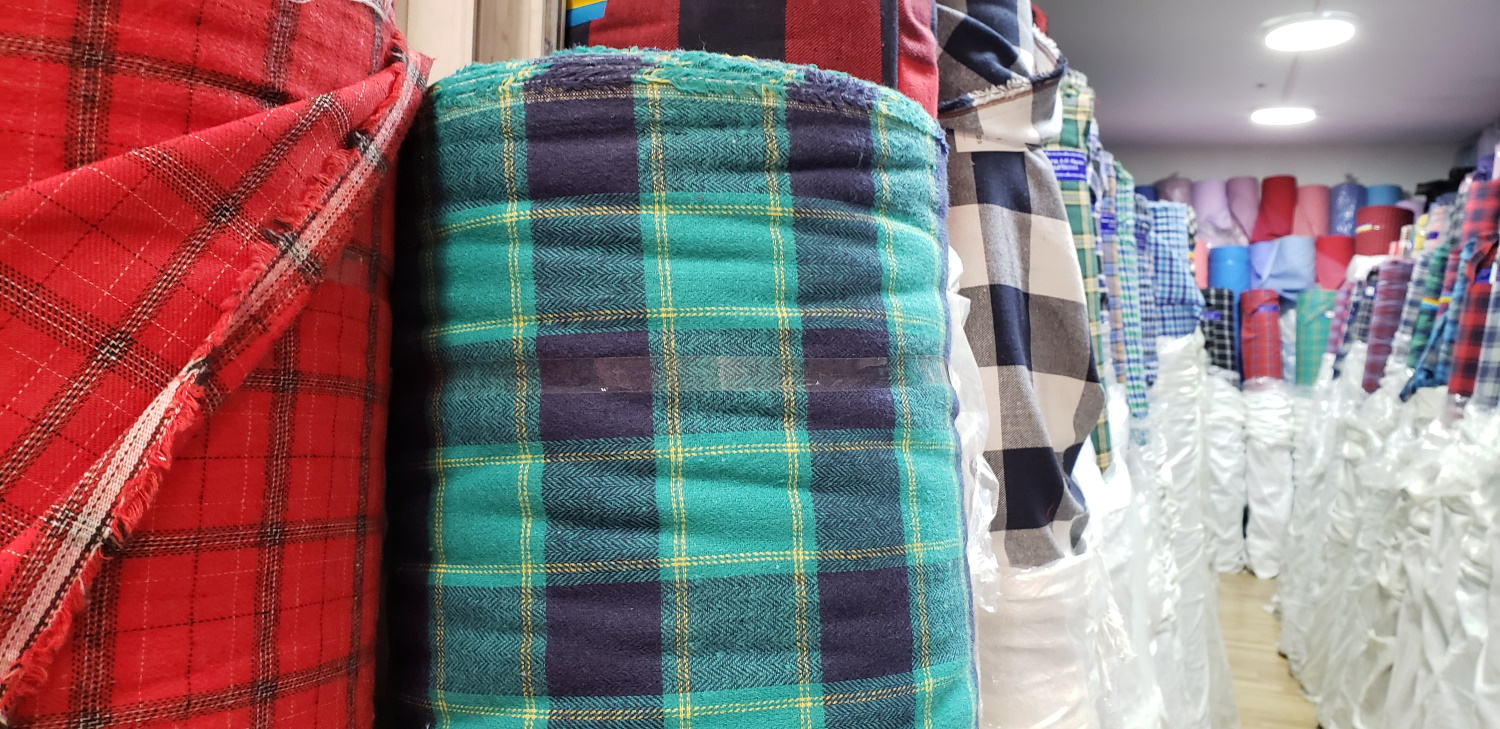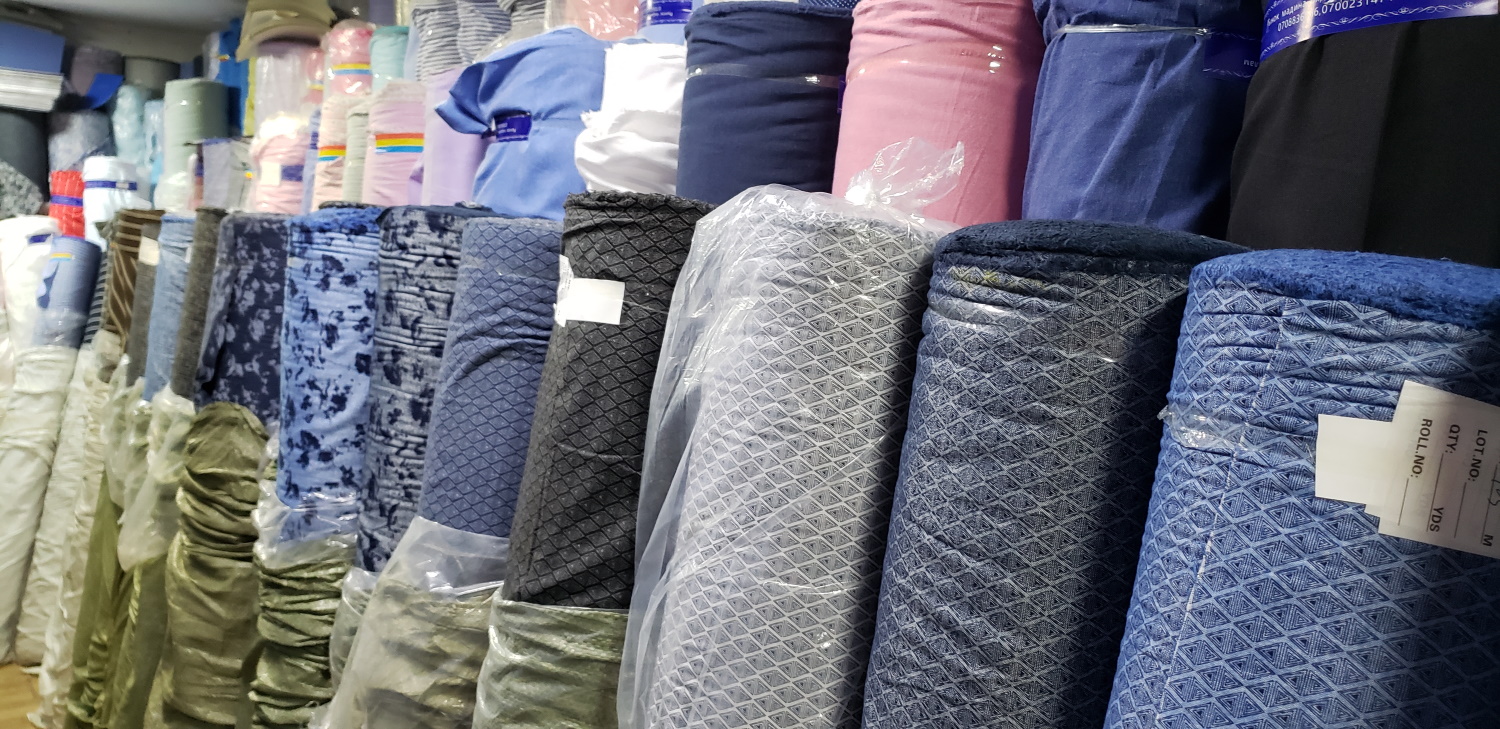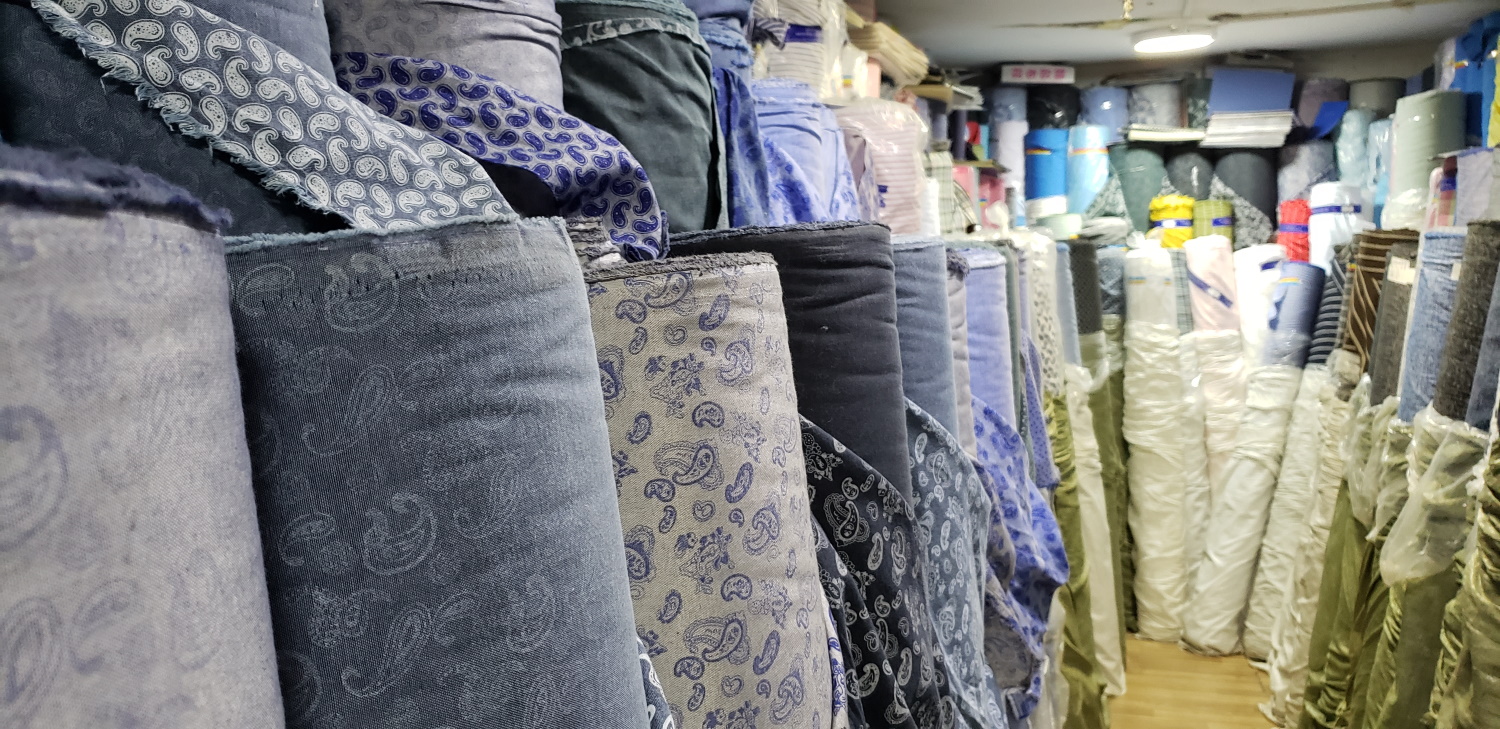 These little shops had a storage facility above their shops!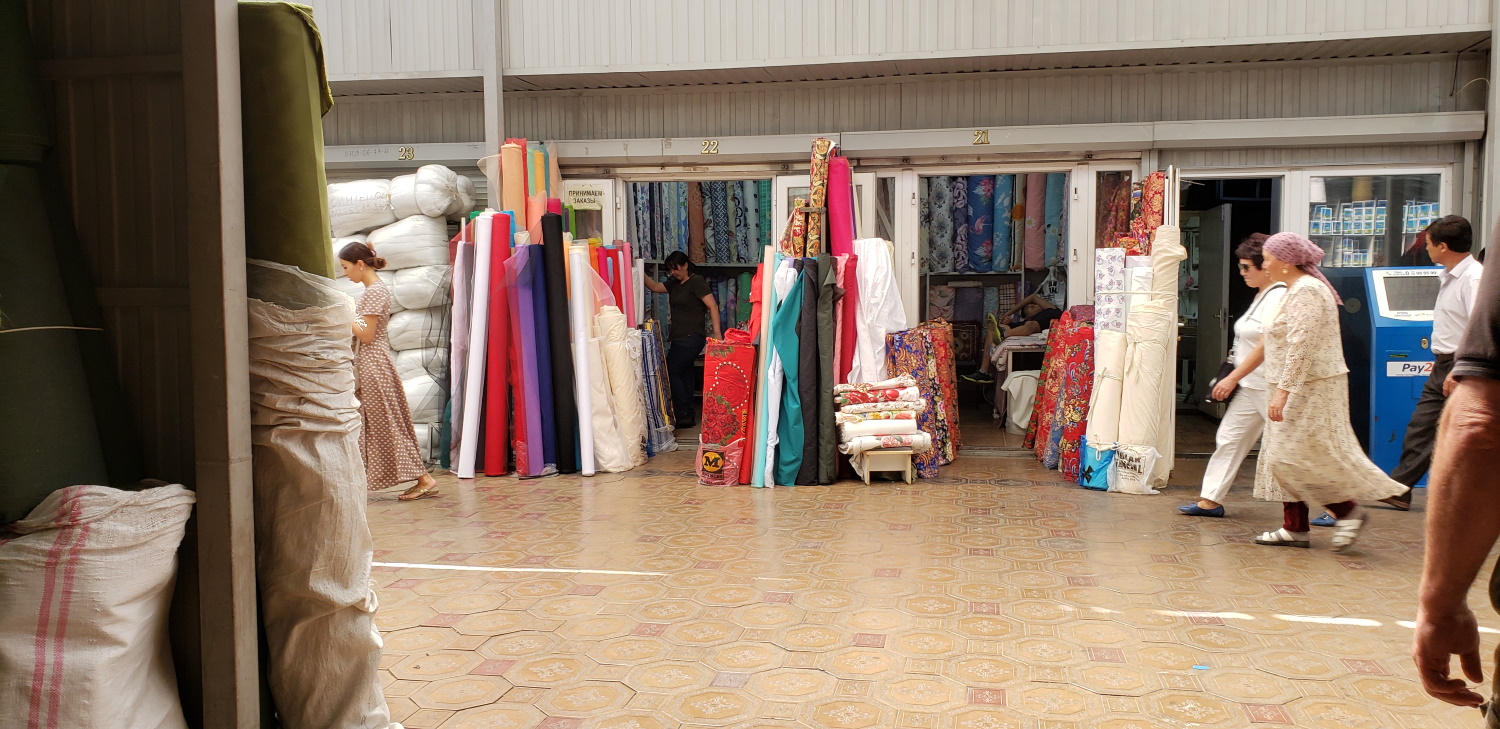 I also bought 4 pieces of drapey fabric that will make gorgeous blouses. I bought 4 pieces - 3 meters each. It has its own built in bling to it - little sparkly things - fake jewels - NOT glitter. I got a piece for each of my girls and 2 more me. :) Each piece was just over $10 - for all three meters. In the states, I'd guess it'd be $10/yard!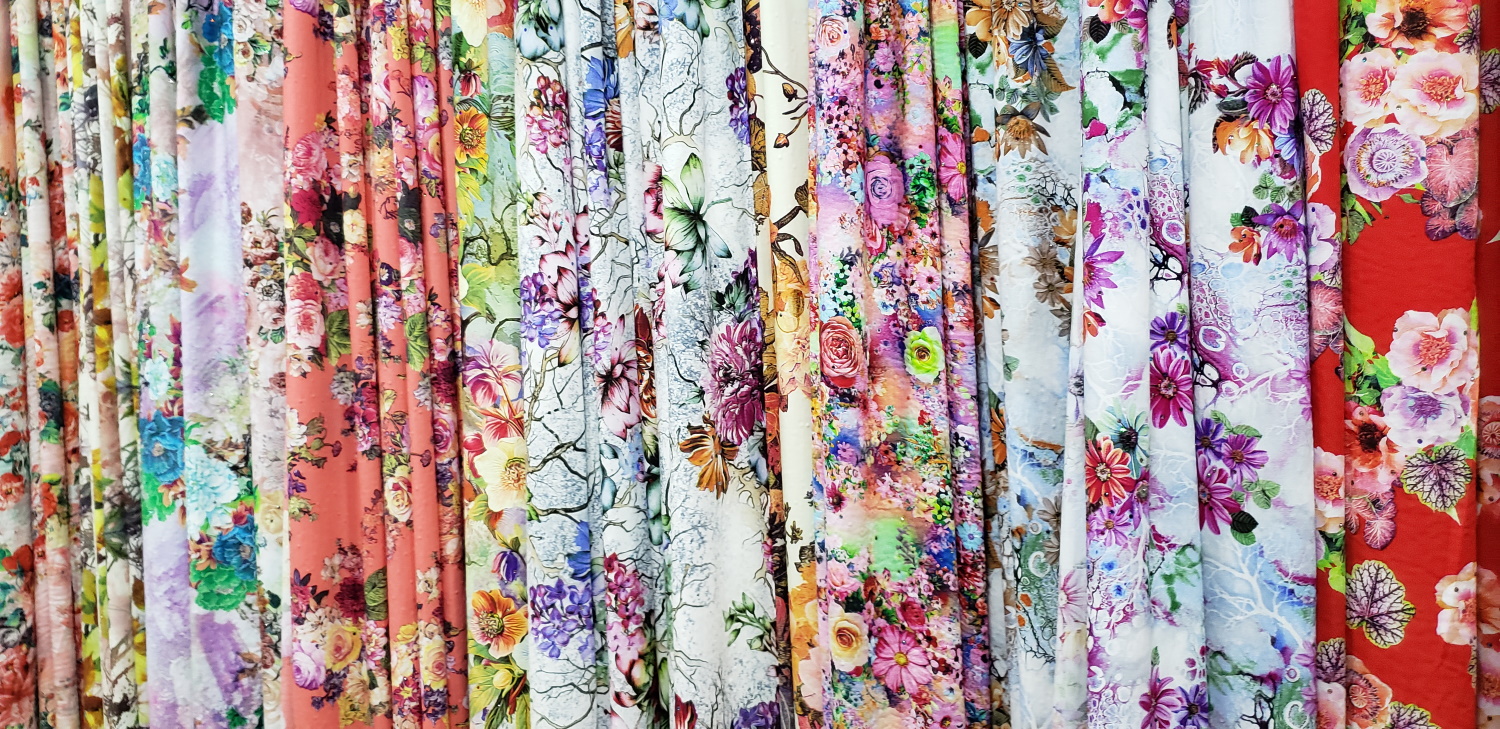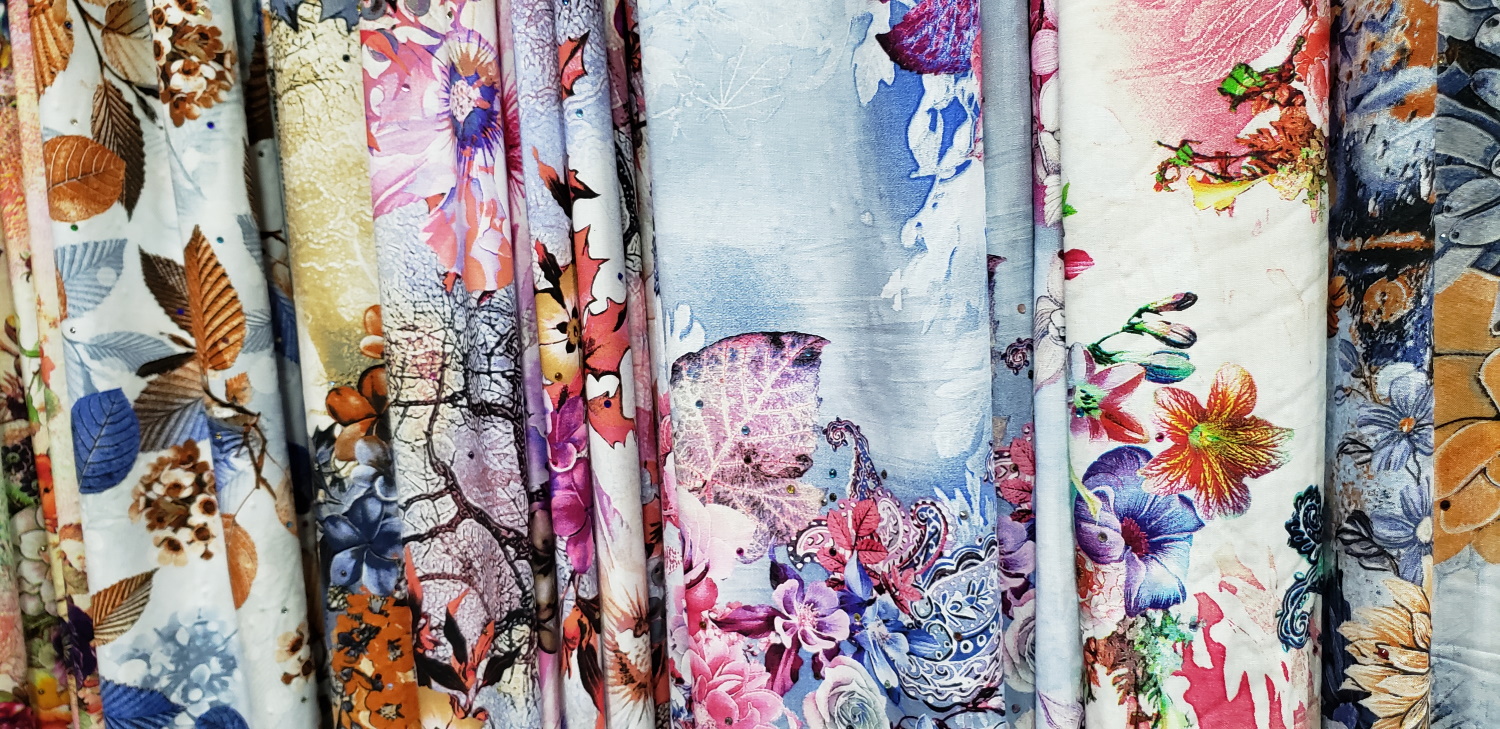 I think that's enough of a tour for today. I hope you've enjoyed seeing what I saw. Obviously if I had had more time, I could have gotten even more pictures and would be able to explain more. But since I can't really chat in Russian - it was hard for me!
I really didn't see many machines there - but did see these two signs. Both of these brands are used here in Poland.
So now that you've seen what they have - feel free to go sew on your own projects! If you need something - check out what my sis has first!