A different look at the 2" project
Usually when I put up a picture of the quilts I make, I put them on the line outside that my son, Daniel, and I rigged up so you can see the whole quilt at once. This picture becomes my "default" picture of that quilt.
Why?
Because I like seeing what a quilt looks like as a whole. I admit to being frustrated not a little when a magazine article only shows an artistic shot and not the whole quilt. I understand why they do it (lack of space) but that's just how I am nevertheless.
Anyway,
Here are some of my favorite "nontraditional" shots of some of the 2" quilts from the series I started 60+ quilts ago. I'm getting itchy fingers to get going on it again.
Seriously. Here's to some eye candy.
Oh yes...all of these patterns except for the one called Lawn Chair quilt (which is a free Moda pattern), are in the free pattern section of the website.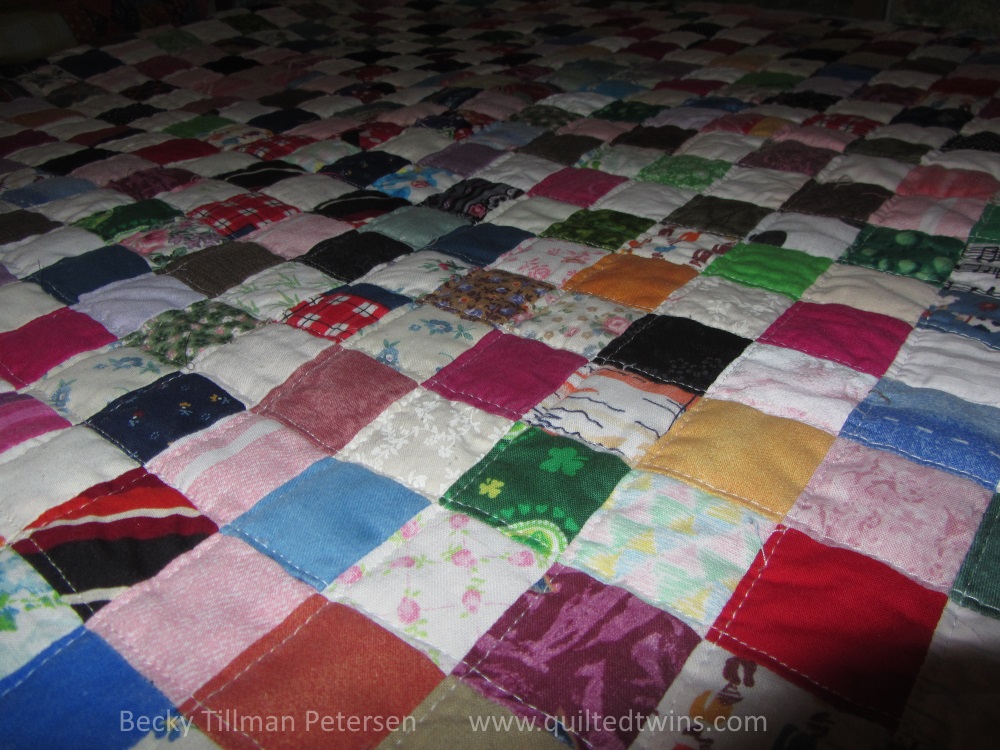 Triple Irish with a Twist
Flat Top Scrappy Pyramids

Flat Top Scrappy Pyramids
And don't forget - if you need something for your projects, be sure to check out what my sis has for you over in the store.
Colors may vary slightly from what is portrayed. Screens vary as well as our eyes sometimes see things differently, but we've made every attempt to have the color be accurately portrayed.
Price is by the Yard.
100% cotton

41/43" wide

Local quilt shop quality fabric

Cranston

Blue Vines on Navy Blue with Light Blue Dots
Price is by the Yard. Colors may vary slightly from what is shown, but every attempt is made to be accurate, though screens do portray things differently.
100% cotton

44/45" wide

Quilter's Showcase Fabrics. Quilter's Showcase is a fabric line carried and sold by JoAnn fabrics.

Royal Blue, Turquoise and White Circles on Navy Blue
Price is by the Yard.
100% cotton

45" wide

Beautiful feel to this fabric

Dotty by P&B Textiles