Patriotic - 40 piece Fabric Strips Spiral Pack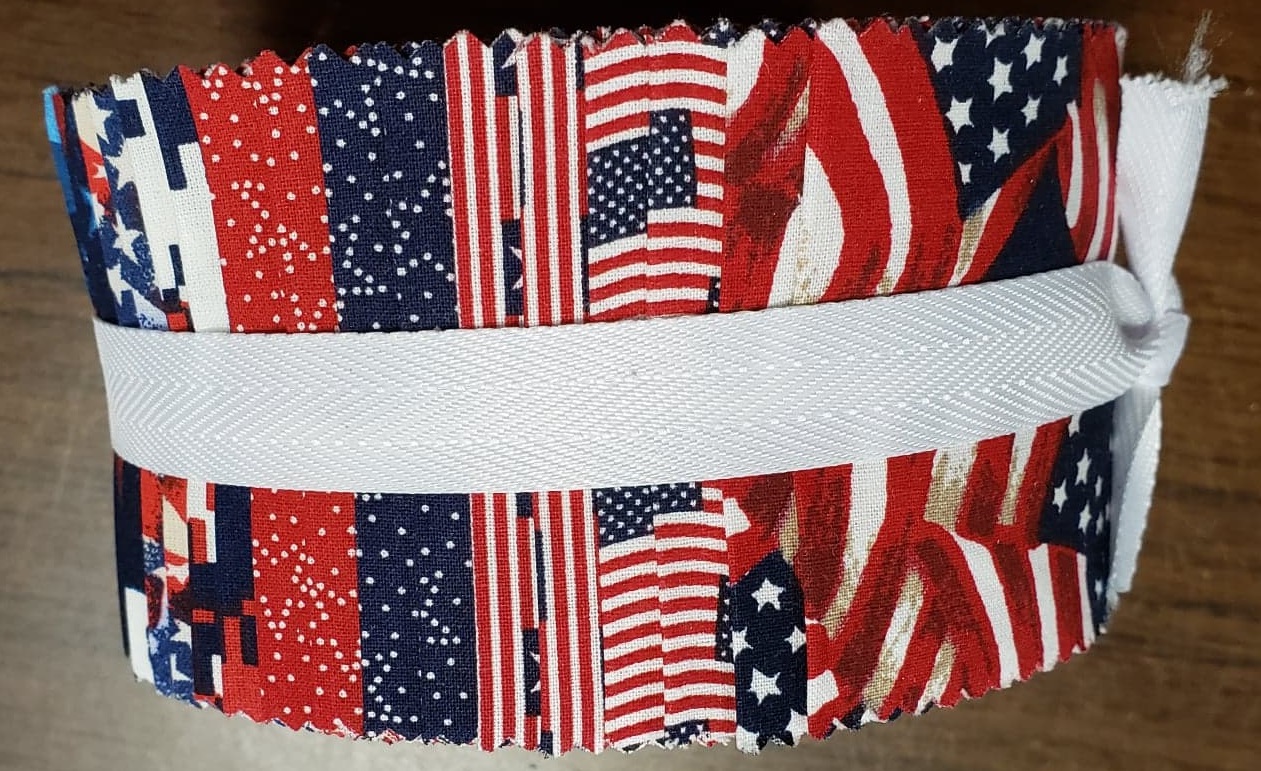 Patriotic - 40 piece Fabric Strips Spiral Pack
Fabric Strips in a Spiral Roll! Yippee! These 2.5' strips match our Patriotic fabrics! This 40 piece pack combines both into one giant roll!
100% Cotton

40 2.5" strips

From the Rachael's Picks fabrics

All Patriotic pieces.

Fabric that looks fabulous when put together

We carry these designs in the regular 45" fabric as well.
sale